Applying Foundation - A Complete Guide
Foundation is a staple for makeup lovers. It is an excellent way of getting a smooth, flawless, and healthy-looking face in minutes. It is applied all over the face to even out the skin and hides annoying blemishes. Most people struggle with using foundation and end up with an unnatural chalky finish, which can be annoying. It is essential to have formulas that work well with your skin. You also need to have great techniques and use the correct tools to get an excellent finish. Below is a step by step guide on correctly applying foundation and tips to help you get the right foundation. Read on to find out more.
Steps on Applying Foundation
Step One: Prep Your Skin
Preparing your skin is the most crucial step because it determines how your final foundation looks. Ensure you cleanse and moisturize your skin to create a good base for your foundation. Cleanse with a mild cleanser and be gentle to avoid irritating your skin. Use a moisturizer that is ideal for your skin type. If you have dry skin, use a more hydrating moisturizer, and if oily, use a light moisturizer like aloe vera gel. Exfoliating is also important because it even out your tone, makes it smooth and brighter. You can exfoliate twice a week. Remember that foundation will not look good on blemished skin. So make sure you take great care of your skin and wear makeup to enhance it.

Step Two: Apply Sunscreen
Sunscreen is what shields your skin from harmful UVA and UVB rays. It is vital even when you are not applying makeup. Experts advise that you should get at least 30 SPF for maximum protection. Some foundations have SPF but don't rely on them too much for your skin's defense against harmful rays. Make sure you rub your sunscreen well into your skin, give it a couple of minutes before moving on to the next step.
Step Three: Apply a Primer
Primer is essential when it comes to getting that flawless finish. It helps smooth out the skin, covering pores, bumps, and flaky skin texture and ensuring that your foundation doesn't sit on fine lines and bumps awkwardly. Priming your face also ensures that your foundation and makeup doesn't smudge and stays on all day long. So this is a step you don't want to skip. Primer comes in liquid, gel, or cream forms.
Step Four: Use a Color Corrector
A color corrector is used before foundation to even out your skin. It covers dark circles around your eyes, redness, dullness, and hyperpigmentation on your skin. Every color corrector is suited for a different skin issue. So have in mind your most significant problem areas and get a color corrector that is best suited to address it. If you are struggling with redness, choose a green color corrector. For hyperpigmentation, choose pink if you're fair-skinned, yellow if you're olive skin tone, or red if you're deep skinned. You can skip this step if your skin is already flawless or has very minimal issues.
Step Five: Apply your Foundation
Apply a little foundation under your eyes, chin, cheeks, nose, and forehead. Starting with a bit of foundation ensures that you don't have a cakey final look. You can add more if need be; just don't start with too much. Have the right shade for your skin tone. You can do a patch test to get your shade right on your jawline. People apply foundation too soon after primer; always allow your primer to dry before going in with your foundation. Using foundation on a wet primer will leave your skin with patches, and your foundation will not stay for long.

Step Six: Blend your Foundation
Blend in your foundation well with your makeup brush or sponge. Dab it lightly into your skin instead of rubbing it to avoid moving it around and smudging. The technique you use here is crucial because it will affect the final look. Make sure you apply it towards your neck to have a smooth transition. You want to avoid having a face and neck that look uniform. You can use a makeup brush, sponge, or even your fingers to blend your foundation and achieve a perfect look.
Step Seven: Use Concealer
Conceal all your skin imperfections using the right shade of concealer. Concealers help cover pimples and blemishes still visible even after foundation. You can apply a small amount to the area you want using a clean finger and use a brush to blend it with your foundation. Choose a concealer that is a shade or two lighter than your foundation. Also, the consistency and texture of your foundation and concealer should be the same for easier bending.

Step Eight: Set Your Foundation
Setting your foundation is the last step in applying foundation. It is essential to ensure your face doesn't become shiny and your foundation stays on longer. You can use powder to set. If you choose loose powder, be sure to tap off excess powder from your makeup brush so you don't apply too much of it on your face. Too much powder will make you look ashy. You can also use a setting spray. There are setting sprays for both dry and oily skin, so be sure to choose the right one for your skin type. You can carry your setting powder on your handbag and put on your face as needed to have a fresh look throughout the day.
Foundation Application Methods
Knowing the different methods you can use to apply foundation is vital. The method you choose to use will determine the final look of your foundation. You want to choose a way suitable for the type of foundation you're using and the look you are hoping to achieve. The consistency and texture of your foundation determine the kind of method you use.

Makeup Sponge
Sponges are ideal for cream and liquid-based foundation. They are a great way of achieving a natural look. Using a damp sponge to blend ensures that there's not excess foundation left on your skin. It helps evenly distribute your foundation, leaving you with an evenly-toned face.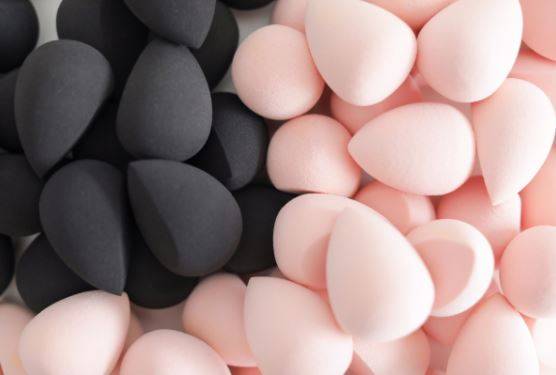 Cotton Pads
A foundation that is thin like an alcohol-based foundation can be applied using a cotton pad. You have to work your face in sections because it also tends to dry faster. And just like the sponge, it is easier to work with when damp. If you are working with an alcohol-based foundation, make sure to shake it well before use because it tends to separate when left for long.

Brushes
Makeup brushes are ideal for powder foundation. Just dip your brush into the foundation, tap off the excess, and apply it to your face in circular motions. The brush can also be used when setting your makeup with powder; just make sure you do not use too much powder. Brushes are ideal for powders. Alima Pure Foundation brush is one we would recommend. It has white tips which allow you to see how much powder it had picked.
Airbrush
An airbrush is excellent for achieving a flawless and smooth finish. It is mostly used to apply liquid foundation. You can apply a thin layer of liquid foundation using it, helping you achieve a more natural look. Makeup artists prefer an airbrush for its ease of use and its ability to achieve the desired results.
Whichever method of application you choose to use, ensure that your foundation is not visible. If you can see your foundation, you simply have applied too much. Remember to blend your foundation towards your hairline, neck, and ears to have that natural final look. In this case, makeup and foundation should make you look reasonable and realistic and not make you look different.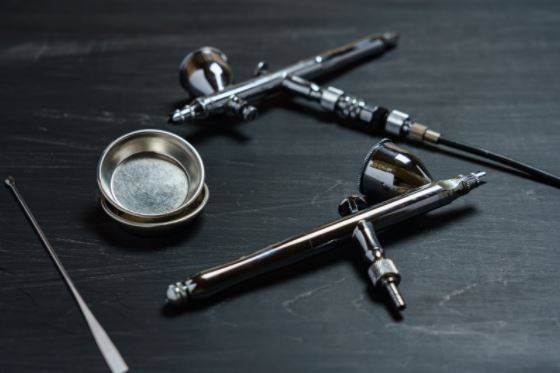 Fingers
Fingers come in handy when it comes to applying foundation. If you don't have any other tools with you, your fingers will help achieve the foundation look you want. Their warmth helps melt foundation into the skin, making it easier to work with when blending. Make sure you use an upward and outward motion. Be gentle with your skin ensuring you don't tag and pull it too much because that can lead to your skin sagging. You can use the ring finger around the eye area because, unlike the other fingers, it is weak and won't put too much pressure on your skin. Ensure that your fingers are clean before using them on your face; you don't want to transfer germs to your face.

Types of Foundation

It would help if you had an excellent foundation to rock your makeup, which is why we will discuss below the different types of foundation you can choose. Foundation comes in various forms, formulas, and textures, making it tricky to decide, especially if you are starting. Therefore, it is essential to understand the different foundations available for you to make the right choice.

Liquid Foundation

Liquid foundations are a darling to many because of their compatibility with different skin types. Whether you have oily skin, dry or sensitive skin, you will find liquid foundation formulas suitable for you. Many think that oily skin requires a foundation that dries out the skin. A foundation that dries out oily skin could trigger your skin to produce more oil and clogging pores, which you don't want. Thus, find a formula without oil but one that adds moisture to your skin. If you have dry skin, some formulas are hydrating enough to make you feel moisturized.
When applying liquid foundation, it is essential to have the right applicators. A makeup brush will not do you justice here; instead, go for your sponge. A sponge will not only give you a natural finish but also help you easily enhance your coverage. You also want to apply to move outwardly, like from your nose out towards your cheeks. If you have an oily face, you can set using the powder in places your face shines the most. The setting powder also ensures that your foundation stays longer.
Mineral Foundation
Mineral foundation is excellent if you have sensitive skin because it doesn't have irritating ingredients. It is lighter than liquid foundation, making it suitable for people who don't like heavy makeup. It is particularly ideal if you have oily and acne-prone skin because it mostly comes in powder form. Powder helps keep a shiny face at bay, leaving you with a semi-matte or matte finish. A makeup brush is suitable when applying this foundation because it quickly picks products and blends it nicely.
Cream Foundation
The cream foundation has more pigment as compared to the powder and liquid foundation. It gives full coverage, making it suitable if you have acne scars, hyperpigmentation that you want to hide. The cream foundation leaves a smooth, silky finish making it ideal for mature skin. It can also be hydrating to dry skin. However, it can be heavy on the skin, making it unsuitable for people that don't like feeling like they have too much makeup.
Mousse Foundation
Mousse foundation is an airy foundation perfect for people that like lightweight makeup. This foundation is in between the liquid and cream foundation. It is thicker than a liquid foundation and lighter than a cream foundation. It is suitable for all skin types. Like the cream foundation, it will give you a matte and smooth finish. The foundation gives you medium to full coverage. You can use your fingers or sponge to apply the foundation.
Stick Foundation
Stick foundation is excellent for its convenience. It offers medium to full coverage, making it suitable for almost everyone. If you want a natural makeup look, a small amount of foundation will go a long way. Add more if you wish to full coverage.
Powder Foundation
Reach for powder foundation if you are looking for minimal coverage. It is also great if you do not want heavy makeup. Powder foundation can be used on its own or to set your foundation. You can use it on areas that tend to shine. Powder foundation is a great foundation because it is easy to apply, so you can carry it with you and do touch-ups as needed.
Cushion Foundation
A cushion foundation is ideal when you want slightly more coverage than the one you get from a tinted moisturizer. Like powder foundation, it is excellent when you are on the go or have no time in the morning to do elaborate makeup. It will leave you with a great natural looking makeup look.
How to Choose the Right Foundation
The right foundation can be a game-changer but getting it right is not always easy. From above, you can see that foundation comes in different forms, textures, and formulas. Foundation is one makeup product that will give you a smooth, flawless, and perfect complexion, but it can also have the opposite effect if you don't use the right one. Therefore this is why it is crucial to understand your skin. Below are some of the things you should have in mind when choosing a foundation.

Skin Type
It is essential to understand your skin type because you want a foundation that will not trigger skin issues. You want a formula that helps alleviate your skin issues. Whether dry, oily, combination, or sensitive, you should get a foundation that addresses your skin problems.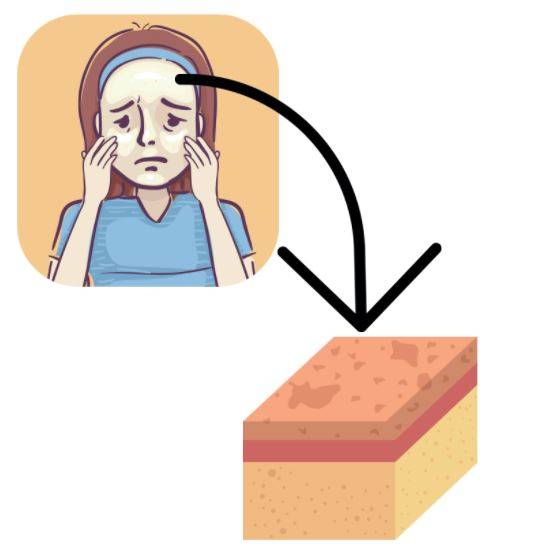 Dry Skin
If you have dry skin, you need as much moisture into your skin as possible. Therefore, get a foundation that will moisturize your skin. A stick and liquid foundation are ideal for you. Ensure that the foundation is indicated on the label that it is for dry skin. Getting a foundation that does not moisturize your skin will leave your face looking flaky. If you can feel your face move anytime you make an expression, that foundation is drying, and you need to ditch it.

Oily Skin
If you have oily skin, this means that your face tends to shine and look sweaty. Therefore, the best foundation for you would be a powder foundation, an oil-free liquid foundation, or a mineral foundation. You can use a liquid foundation and pat a little powder foundation on places you tend to shine the most if you want more coverage. Additionally, you want to go for light foundation formulas because heavy ones can clog your pores and trigger acne.

Sensitive Skin
Sensitive skin is the most challenging skin to work with because it is easily irritated. Therefore, you want to choose a foundation with non-irritants and with minimal ingredients. Additionally, you want a foundation that is 2 in 1 because that means you won't need to apply more products to your face. Mineral foundations are great for sensitive skin because they don't contain parabens, fragrances, and other chemicals that trigger irritation.
Skin Undertone
When choosing the right foundation shade, your undertone plays a massive role in what looks great on you. You can determine your skin undertone by looking at the veins on your wrist. If your veins look green, you are warm-toned. If they are blue, you are cool-toned. If they are in between green and blue, then your skin undertone is neutral.
Another way to determine your undertone is by standing in front of a mirror in good natural lighting and seeing whether your skin looks pinkish or golden. If it looks golden, then you are warm-toned, and if pink, you are cool-toned. If you cannot decide whether it's golden or pink, then your tone is neutral. Some foundations are indicated whether they are for cool or warm skin tones, so you should look out for that on the label. If your undertone is cool, go for a foundation that looks slightly pink. For warm undertones, go for foundations that look golden or yellowish. Neutral undertones can use either.
Coverage Level
The level of coverage you want is also crucial when choosing the perfect foundation. If you are looking to cover dark spots, fine lines, or hyperpigmentation, then go for a foundation that will give you medium to full coverage like the cream foundation. Though full coverage is ideal if you're stage makeup, unless you have pronounced birthmarks, go for medium. Medium coverage will help cover freckles and acne without looking opaque; you can use a tinted powder to set it for a more even look. If you want a more natural look, then go for lighter foundations like powder and cushion foundation.
Skin Tone
This one is a no brainer, isn't it? You need a foundation that matches your skin tone to look good. You don't want a dark shade or a light one because that results in an unnatural look. Your match is one that will not leave you looking ashy or chalky. To get your shade right, try a little foundation on your jawline or neck. When trying on the foundation, make sure you are in good natural lighting. 
If you are unsure, get a darker shade because light shades tend to look fake. A darker shade will be easier to work with and adjust accordingly. If getting the right shade turns impossible, you can mix different shades to get your match. This is a trial and error thing where you try until you get it right. Many make a common mistake by doing a test on the hand or wrist; please don't. Your hand will mislead you because most times, the shade on your hand is not the same as that on your face. 
Another advantage of trying your foundation on your jawline is that you will note if your skin reacts. If there is a reaction to your jawline because of the foundation, your face will likely react.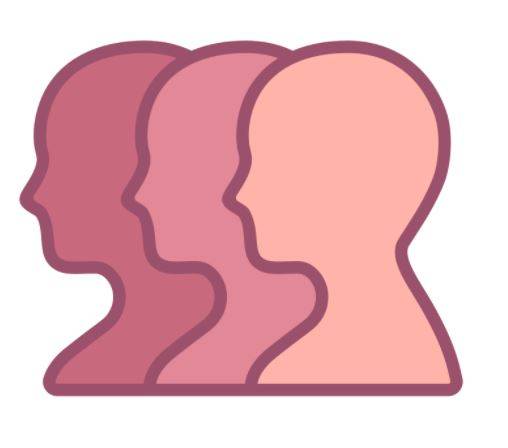 Finish
The kind of finish you want should determine the foundation you select. The foundation you choose helps you get that matte, semi-matte, or dewy finish you want. Matte finish is ideal if you have oily skin, while dewy is suitable if you have dry skin as it will make it look less dry. For a matte finish, reach out for a cream, powder, cushion, or stick. These four are great for achieving that. For a dewy finish, go for liquid or mousse. You could also complete a matte or dewy finish depending on what you choose to set your foundation with. 
A setting spray is great for that dewy finish, while powder helps you achieve a matte or semi-matte finish.

Get Help when Purchasing Foundation
If you are new in the makeup world, it will not hurt to get someone to help you choose the right foundation. Don't just pick foundation from the store and hope it's the right one for you; get someone to help you decide. Most makeup stores have attendants who can help you pick. You can test a little bit of foundation and have them tell you how it looks on you. You could also have a friend go with you to the store. An extra pair of eyes is always a good idea.
Do a little research online on the brand you want to buy. See what other people that are using the brand are saying. Known and reputable brands will have numerous reviews that can help you decide. This is suitable if you want to make your purchase online or enjoy more information about the product before getting it at the convenience store.
Foundation can elevate your makeup or have the opposite effect. The secret to nailing your foundation is mastering working techniques and having the right tools. If you are a first-timer, there are numerous makeup artists on Youtube who have videos on that. There are also makeup artists who train people one on one. There's no shame in getting help. Also, practice does make perfect, try out different foundations in your free time, take pictures, and compare to see which one looks best.

For you to get your foundation right, you have to adhere to the step by step guidelines. It is crucial to understand your skin needs and problems to choose a foundation for yourself. Remember that you want your skin to look great when wearing foundation and not when you're not wearing any. So you must take care of your skin religiously. Additionally, if you don't get it right the first time, try until you get it right. Nobody woke up knowing how to do their foundation; even the experts got where they are through practice. Remember that foundation is not a one fits all product, your skin is unique with unique needs, and problems embrace that.