9 Best Foundations to Cover Scars
Having scars, hyperpigmentation, dark circles, or any imperfection is normal and to try to hide the imperfections to look beautiful is in human nature. There is no shame in hiding the scars, making sure the methods you use should not be harmful. The best and instant way to hide imperfections and to even out your appearance is by using makeup. Over time, makeup products have also faced evolution. The beauty cosmetics that are available today in the market are exceptional. They are the best way to achieve spotless skin while keeping everything else natural.
The best type of foundation to cover up scars is a liquid foundation. Liquid foundations are the most common ones and give high coverage. Foundations that are able to give high coverage like liquid foundations are the best to cover scars.
With that being said you need to consider how big, old the scars are. Depending on those factors there might be other good options that we've listed below.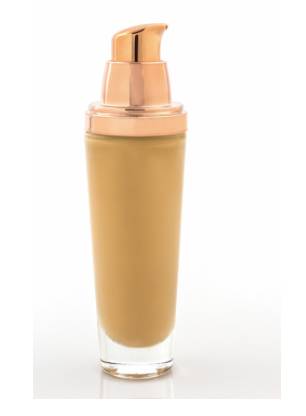 Liquid foundations are the most favorable types of foundations. Liquid foundations are readily available in many drugstores and high-end beauty cosmetic brands and are famous for their low to medium or medium to high coverage. You use these foundations to achieve dewy, sunglow kind of looks.  

The reason why people prefer liquid foundations more is that it has high bendability. It spreads out smoothly on the face with the help of a beauty blender or blending brush. Liquid foundations also come in a wide range of shades and make it easy for you to find your perfect shade, but you can create one if you still do not see your ideal shade. Yes, that's true; you can make your perfect shade by mixing one lighter shade and one darker liquid foundation shade. 

The liquid foundation coverage or the extent to which a liquid foundation can cover your scars only depends on its formula. Some liquid foundations have a very thin (more fluid) formula, and so they cover only 50% of the scars when applied as a single layer. To completely cover your imperfections, you do have to use one or two more layers.

The liquid foundations that have a thick formula may cover your scars after a single layer.
2in1 Foundation + Concealer
2in1 foundations are a variant of liquid foundations, but they have a thicker consistency and full coverage. With such foundations, you do not have to wear concealers or apply two or three layers. Due to this advantage, 2in1 foundations make an excellent choice as a daily wear foundation. These foundations mix up smoothly like liquid foundations and give not a dewy looking finish and not matte. They leave the skin to look glowing but not dewy.    

Due to thick consistency and full coverage, 2in1 foundations effortlessly hides all the imperfections and gives you your dream coverage. Sadly, there are very few brands that offer 2in1 foundations. Still, the good news is that some drugstore brands, "Makeup Revolution London" and "Milani Cosmetics," deliver a 2in1 foundation, and their results will amaze you. Both these foundations are bloggers of Holy Grail Foundations and would soon be yours too.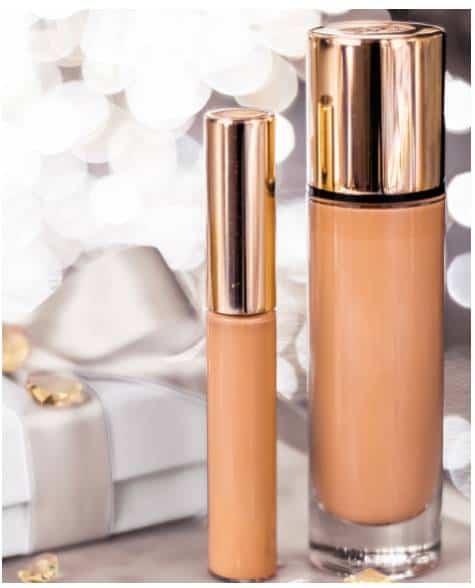 Mousse foundation has a creamy texture and often comes in a glass pot rather than tubes or glass bottles. The mousse foundation gives a long-lasting, matte looking finish and is the right choice for daily use. A mousse foundation is otherwise called a whipped foundation that is light and delicate on the skin. It perfectly hides fine lines, wrinkles, scars, or any other sort of imperfection. 

The foundation's coverage might vary from brand to brand, but due to the thick, creamy texture of mousse foundations, they all tend to cover 80-90% of the scars. A mousse foundation makes for a perfect beauty product that you can carry along and is super easy to apply. There is a need to use color correcting concealers under the mousse foundation for the best coverage of scars and pigmentation.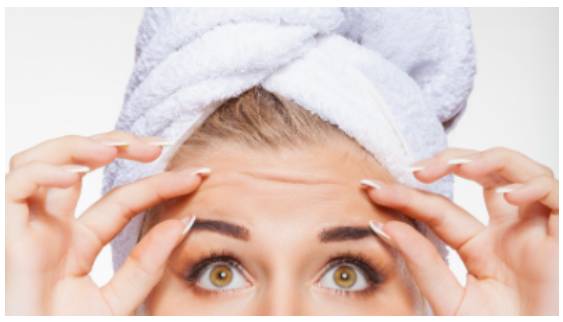 Powder foundations do not hide scars when applied alone, but they make the liquid foundations stay longer and in place so that your liquid foundation does not slip away from its place.

With the help of a liquid foundation, they can hide scars for a more extended period. Your skin does not absorb powder like it might a liquid, which means that the powder foundation is a must-have for those with an oily skin type—if you have sensitive or acne-prone skin, then using a powder foundation after the liquid foundation is right for you. Powder foundation won't clog your pores, and it also has oil-absorbing properties, so it is terrific for reducing the shine that builds up throughout the day. 

Remember, powder foundations only give a matte finish, so please do not apply the powder foundation if you like a dewy finish. On the off chance that you have oily skin, you can utilize powder foundation under the eyes, on eyelids, on oily T-zone, and around the lips. 

Again, multiple brands offer powder foundations, so choosing a powder foundation according to your skin tone and according to the coverage you want would be an easy task. 
Cushion Type Compact Foundation
The beauty trend of cushion type compact foundations is from Korea that has just taken the world by storm. Typically, a cushion foundation is nothing else but a liquid foundation placed in a spongy cushion and packed in a compact set. Cushion foundations are a new product of beauty geeks because they are travel-friendly and give almost the same texture of application as that of a liquid foundation. 

The only difference between cushion and liquid foundations is that liquid foundations often give full coverage and hide imperfections more accurately. In contrast, cushion foundations provide medium coverage, and while they can hide small scars, they might fail to hide darker spots on the skin. Liquid foundations are more long-lasting because they offer more products and are inexpensive.

In contrast, cushion foundations provide less product at more price and are thus an expensive choice. In the situation that you are looking for something that gives you a dewy finish, helps you in quick touch-ups, and is travel friendly, then a cushion foundation is a must-have.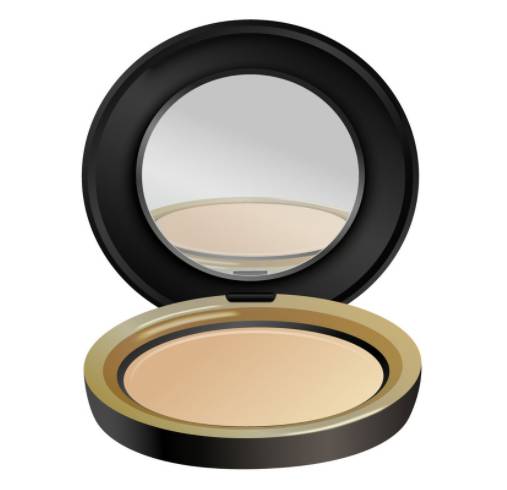 Wet and Dry Compact Foundation
A wet and dry foundation combines a foundation and powder in one product. They have an incredibly creamy, soft, and smooth texture and thus enhance the skin's appearance. It perfectly adheres to the skin and creates a long-lasting, refined finish. Wet and Dry foundations are handy to carry while traveling or while going to workplaces. 

We use wet and dry foundations as a foundation (damp use) or powder (dry use). Such foundations can give both medium coverage and low coverage. For medium coverage, slightly wet the sponge with tap water, rose water, or makeup setting spray and rub the sponge gently in the foundation to pick up the product. When wet, the foundation blends out easily, covers all the imperfections, and gives a dewy finish. For a matte look and make the foundation stay longer, you can then use the compact as a dry powder. 

For low coverage, use the foundation as dry powder only. When used as a dry powder, the foundation will only even out the complexion but will not entirely hide the scars.   
Stick foundations are exactly what it sounds like, a foundation in the form of a stick. The texture of sticks foundation is often highly solid or a very bit silky. You either apply it by tapping it on your face (if solid) or smoothly gliding it (if the texture is a bit smooth) downwards. These foundations are often a bit hard to blend due to their thick texture. 

Stick foundations deliver intense pigment and thorough coverage, which can smoothly hide all the scars, pigmentation, and dark circles. Unlike liquid foundations, you do not have to apply two or three layers of stick foundation because only one layer can entirely hide all your imperfections.

Due to the perfect "scar vanishing" property of stick foundations, makeup artists use them in beauty salons for the party and bridal makeup. Sometimes, stick foundations are also used as concealers because they are more economical than concealers; one foundation stick can go a long way. Because of a thick consistency, these foundations also stay longer than the liquid foundation on the skin.   
Stick foundations are handy and generous for quick touch-ups because you must apply them directly to your face and blend it out with a brush or beauty blender. For more even blending, professional makeup artists use a makeup setting sprays to wet the beauty blender before mixing. In this way, the thick foundation blends out easily and gives a smooth and silky appearance. 

Stick foundations are often more suitable on the skins with oily texture because of their slightly dry consistency, but some brands offer stick foundations for all skin types. But again, stick foundations can look cakey on dry skin type, so you better do a patch test before purchasing one. 
Pancake foundation has a thick, heavy, oily, and wax-based formula that provides favorable coverage. This type of foundation comes as a dry, non-liquid product and needs to be activated using water. It gives a lot more coverage than any other foundation, so actors and models use a pancake foundation when they are up for shoots or are about to appear on the screen. Pancake foundation actively hides all the scars and imperfections and leaves a smooth matte finish that you can from far away. 

Pancake foundations are also an excellent choice for people with oily skin because they do not easily blend. Such foundations can be a staple for summer events because they are water-resistant and do not slip away with sweat. 

Because these foundations give real high and matte coverage, they are not ideal to use daily. It is also a tad challenging to blend pancake foundations and is best done by professional makeup artists. If done wrong, the pancake foundation can turn out looking like mud, but these foundations can be your new favorite foundation for events if done right. 

You can also direct the amount of coverage of the pancake foundation according to your need. Wetting the sponge with the right amount of water is the key to what type of coverage you want. If you need regular coverage, then soak your sponge in water and then squeeze out the excess water so the sponge is damp; if you want light coverage, let the sponge be a little wetter. Knowing if you use a heavily damp sponge can lead to an uneven finish and streaks on the face. 

Pancake foundations correctly get stuck to the skin and do not even need any baking powder or anything to make it stay longer. You also do not necessarily have to use color correcting concealers before applying the pancake foundation because the foundation alone can do it for you. Still, if you use them, there will be no harm in it.
BB and CC creams are the unique formulations infused with products that help in skincare. They are not makeup products, but they are more like skincare products. Their primary purpose is to moisturize, illuminate, or mattify your complexion. Both are great picks for those days when you want to wear minimal makeup or keep it natural. You can also call BB and CC creams a tinted sunblock because these both usually contain SPF.

BB cream is an acronym for "Beauty Balm" or "Blemish Balm," and like cushion foundations, these also first came popular in Korea. As it is clear from the name, BB creams are tinted creamy liquid formulations that help to hide blemishes and help you to achieve effortless daily makeup looks. They are great for hiding blemishes, but they might not hide scars that well because they give sheerer coverage than foundations. 

CC cream is short for color "Correcting Cream" or "Complexion Correcting" cream. Generally, CC creams have thicker, heavier formulae than BB creams, but they are still not replacing traditional liquid foundations. Unlike BB cream, CC creams give a little more degree of coverage and hide imperfections like pigmentation and dark circles because that is what the name suggests. It also assists in smoothing the appearance of fine lines and wrinkles.

The benefit of CC cream is that you do not have to use separate color correctors to neutralize the appearance of imperfections like you must use with foundations. CC creams are infused with color-correcting properties, and with this, you can take care of all your color-correcting and coverage needs with one product. 

BB and CC creams both offer a high bendability, i.e., they are easy to blend. You can utilize a brush, makeup sponge, or your fingers to mix the cream. You achieve A smooth, dewy, or matte look by using BB and CC creams. To make BB and CC creams last all day long, a makeup setting spray is a great choice. It would prevent your makeup from slipping off the face. BB and CC creams come for all skin types, i.e., sensitive, oily, or dry skin, but it is better to do a patch test before buying any of them. 

BB and CC creams' only con is that, like liquid foundations, BB and CC creams do not come in a large variety of colors and so choosing one that matches your complexion the best would be a difficult task.