How to Hide Burnt Eyelashes
Eyelashes play a critical role in protecting our eyes. Like eyebrows, eyelashes protect our eyes from moisture, dust, and tiny particles from the surrounding as well as sun rays. Additionally, eyelashes also enhance your beauty, giving your eyes a frame. Eyelashes also define the eyes, and having little to none can make you insecure. It is for these reasons having that burning your eyelashes would be a nightmare. 

However, like hair and eyebrows, lashes also grow back in approximately six weeks if the hair follicles are still intact. But that doesn't mean that you should lock yourself in the house waiting for them to grow back. You can generally go on with your life without worry. And lucky for you, there are hacks to help you hide burnt eyelashes.
The best, easiest, and cheapest way to hide burnt eyelashes is to put on a fake lash extension and create a dramatic eye look. Fake lashes will not only conceal the problem but enhance the beauty of many folds. Other possible ways to hide lash burn out are eyelash extensions, eyeliner, eyeshadows, and glasses.
Having a lash extension can not only hide your burnt lashes but also enhance your beauty. A professional does installation because it requires precision. These lashes last up to 6 weeks after installation. Therefore, it is essential to do your research before installing to ensure the person doing them is qualified.

You can ask to see their credentials to be sure. Choose your lashes carefully; you don't want to have long, fake-looking lashes if you work in an office setting. Consider what kind of makeup you do daily, then choose the lashes to match the makeup.

Also, understand the process, which can be painstaking and takes up to an hour, depending on the thickness you want to achieve.
Lash extensions are going to save you time. They can last up to 6 weeks, meaning you don't have to worry about eyelashes every morning. 
They are attached to natural lashes that are already there. Meaning, depending on how burnt your lashes are, you might not get the extension installed.
They closely resemble natural lashes. The fibers have made them look like natural lashes; thus, one would not even notice you have them installed.
They are expensive. Installation costs can go up to $450, and one refill visit can cost up to $100. The lashes shed, and you require refills every two weeks to ensure that they look good.
They will save you time with makeup because you won't have to add mascara to them. Once you have these installed, you don't have to do anything extra.
They are high maintenance. You should be extra cautious when cleaning your face and avoid rubbing around the eye area. Avoid water running through the lashes because water can loosen the extension and fasten shedding.
They can last up to one month, depending on how you maintain them. Accordingly, you don't need to apply for extensions every day, giving your real lashes time to grow undisturbed underneath.
Now unlike eyelash extensions, false lashes are worn daily. You also don't have to get them done by a professional; you can do them yourself at home.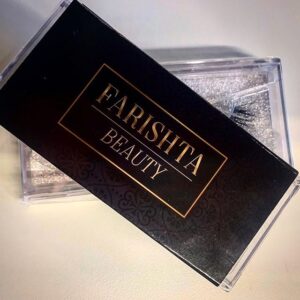 You apply them daily; thus, you can get a different look every day, depending on the event. You also get to try different types of lashes to compliment your makeup for the day. You'll also be able to see which lashes look good on you and suit the shape of your face.
They are cheaper compared to the extension. Especially considering you don't have to visit a professional to do it for you. Nowadays, you can use 1 set of lashes 7 – 8 times as long as you take good care of them.
You don't need to stress over dealing with your lashes. You get to remove the false lashes at the end of the day; thus, you will have the option to deal with your lashes. You can apply a growth ointment better.
You can use them even if you have few or no natural lashes remaining.
It requires some time to figure out how to apply them properly. You might need a professional to guide in your first days.
You can build up a sensitivity to the glue used. The eye area is susceptible, and using glue near it can be dangerous. Always read the ingredients to the glue, and if you think you have an allergy, you should try another type of glue. 
It takes some time to get used to having them on all day. False eyelashes can have you tearing the whole day, especially if you're not used to them.
Use Eyeliner and Eyeshadow to Conceal your Lashes
Makeup helps accentuate your beauty and hides your flaws. In this case, you can use eyeliner and eyeshadow to conceal your burnt eyelashes. You can use an eyeliner to define your eyes. Alternatively, apply eyeshadow to the entire eyelid or as an eyeliner to highlight. You want to look as natural as possible; thus, choose more neutral shades.
It is easy to apply, especially if you are familiar with applying makeup. And even if you've never done makeup before, you can perfect the art in a matter of days.
You risk getting an infection. This is because you're applying the products near the eye, and they could get into the eye. Also, brushes used to apply these products can carry bacteria, which can lead to an infection.
You can tone it up or down, contingent upon the occasion. You will be able to apply the eyeliner or eyeshadow to match the look you are going for on a particular day.
The products used could irritate an already susceptible area making it difficult for the eyelashes to grow back. Avoid low quality and counterfeit products and check the ingredient list to ensure they are no irritants. You should invest in the right products you use in sensitive areas such as the eye. You can do a patch test to ensure the product you're using won't irritate your eye area.
Suitable if you have few to none lashes left.
You'll need to keep retouching your eyeliner and eyeshadow, especially if you are out for more extended periods, which means you have to carry your makeup bag everywhere.
Removing your eyeliner and eyeshadow can be a tedious activity. Additionally, repeatedly rubbing the eye area while cleaning can increase the likelihood of lashes shedding, and you don't want that. 
This one doesn't sound appealing at all. But what happens if the three ways above don't work for you. Well, get some stylish glasses. Glasses come in different shapes and colors; thus, it won't be challenging to get a pair that complements your style.
They are a cheaper alternative for the simple reason that you can use them even that your lashes have grown back. Glasses are an accessory that can help you achieve a sophisticated look.
Glasses can become foggy and interfere with your vision, especially in rainy weather. Having foggy glasses can be irritating because you have to keep wiping them.
They allow you to take care of your eyelashes. You will be able to effectively take care of your lashes because you can apply ointments to help develop them without worry.
They can be bulky and put pressure on the nose and ears. Having glasses lie on your face can cause an unpleasant feeling, especially if you have never worn glasses before.
You don't have to have any lashes left; all you have to do is wear your glasses and be on your way.
They will not be suitable for you if you want to show off your makeup. Glasses will cover part of your face, and if you're looking to show off makeup and keep it intact, then this might not be for you.
Sunglasses defend your eyes from the harmful sun's rays.
You'll need to choose a design and hide your eyebrows, meaning that you might have to go for the broader frames, which are bulkier.
To sum up, burnt eyelashes can be embarrassing, unpleasant, an eyesore to look at, but the tricks mentioned above can help cover that up. Whichever way you choose, make sure you have done enough research before and weigh in on the pro, cons, and risks involved. You also want to ensure that you understand the extent of your eyelash damage.

Be sure to choose a method that will not only hide but one that creates a favorable for your lashes to grow back. Doing this will ensure that you make an informed decision and not cause more harm to your eyelashes.