Headaches Every Time I Wear Makeup
Have you ever found that Makeup such as eye shadow, eyeliner, mascara, foundation, finishing powder, or blush causing headaches? While there are no significant long-term scientific studies on the issue, anecdotal evidence indicates that makeup can cause headaches.
Yes, you can get headaches when you wear Makeup. The biggest culprit is allergies. Ingredients such as formaldehyde, propylene glycol (PG) found in makeup products can cause headaches if you are allergic to any of them and the scented products. It's best to buy Makeup to read the ingredients to ensure that your body agrees with them. 
Headaches and Makeup: Is There Any Connection?
Research has shown that cosmetics chemicals can pass through the skin into the bloodstream and internal organs. So it's logical that harmful ingredients and chemicals in Makeup could build up in the body and trigger unwanted reactions such as headaches.

You manufacture many of today's beauty products or cosmetics with artificially produced substances. So we should be more aware of what we are absorbing into our skin.
Makeup Irritation or Allergies
Since people usually apply Makeup on the face, this area is most commonly involved in cosmetic reactions such as inflammatory dermatitis (skin rashes that begin due to infections, allergies, and irritating substances). The inflammation produced by such reactions often appears as dry, scaling, itchy red area, or hives. 

It is often challenging to distinguish based on appearance whether the reaction is irritant or allergic. Sometimes there may be a stinging sensation soon after an individual applies the offending Makeup. The reaction may be experienced a day or two later in some individuals. Less commonly, reactions may appear as folliculitis, blockheads, and darkened skin.
How do dermatologists diagnose makeup allergies?
If you think that your makeup products are related to an allergy, you should see your family doctor. He/she will refer you to an allergy specialist or a dermatologist if you want to test it yourself. A person can perform a "use test" over three or four days by repeatedly applying it to the same forearm skin area.
If a reaction is prominent, see a dermatologist. A dermatologist can perform different allergy testing types to determine the offending ingredient's exact identity in the makeup mixture. One can avoid the product and avoid more exposure to the same allergenic ingredient in other makeup products.
Harmful makeup ingredients that are responsible for headaches:
You find this substance in moisturizers, shampoos, bubble baths, conditioners, and makeup products. You use formaldehyde to preserve the deceased. It's known to trigger allergic reactions that can lead to headaches and asthma. What makes formaldehyde harder to spot is that it isn't always found on product labels.

For instance, imidazolidinyl urea and DMDM hydantoin could release formaldehyde, but you won't specifically find it listed.
People who shun strong personal perfumes or who find heavy scents trigger headaches usually like little to no fragrance in their makeup products. 

The smell is often blamed for the onset of headaches, where it can be by an allergic reaction to the chemicals used in its production. 

When it comes to allergies, fragrances are most common in the top five, cited as affecting many people.
Propylene Glycol is developed from petroleum or is from corn oil. It's an alcohol and is the active ingredient in industrial anti-freeze products.

While some of the substances used in industrial products differ from their counterparts sold for domestic use, PG is not one. There is no difference between propylene Glycol used in personal care products and that used in the industry.

In cosmetics, PG is used to prevent the product from either melting or freezing. It's been known to damage the central nervous system, thought to be involved in headaches suffering in some people.
Treatment of Cosmetics Reactions
Mild cosmetic reactions usually will resolve with no treatment as long as they avoid the offending makeup product. More severe reactions often respond to treatment with 1% hydrocortisone cream purchased without a prescription. 

If this fails, then it will be necessary to visit a dermatologist for a more potent topical steroid.

Either way always consult a doctor before treating anything yourself.
Solutions for individuals who experience makeup-induced headaches
Use Hypoallergenic Makeup Products
Hypoallergenic means the product contains ingredients that are unlikely to cause an allergic reaction and are also devoid of common allergies found in cosmetics. Luckily many makeup brands out there sympathize with sensitive skin.
PABA (Para-aminobenzoic acid) is an acid that can help your body block UV rays, and you can find it in small amounts in food. However, many people are allergic to it. 

Many makeup products now include sunscreen. While sunscreen products containing PABA can help reduce skin damage and the risk of cancer from sun exposure. When an allergic person uses Makeup containing PABA, they can develop headaches within a few hours, even if they don't go out into the sun.
Avoid Scents, Lotions, and Perfumes
Most people can identify their triggers that can cause headaches. For many of us, certain fragrances can cause headaches. Scents are frequent culprits. In some cases, your Makeup may not cause headaches, but the perfume or the scented makeup products you used could cause the problem.

You always need to be conscious of perfumes and body lotions due to your high level of sensitivity. It can take time before realizing that the mineral makeup or powder foundations you use is also scented, and contributing to your headaches.
Best Natural Headaches-Friendly Makeup Products
Mineral Fusion Eye shadow Trio
This eye shadow trio is a natural, talc-free option in contrast to ordinary eyeshadow. It includes a mix of herbal ingredients, including white tea, grapeseed, and aloe Vera. It's cruelty-free and contains no gluten, fragrance or phthalate.


Saie Mascara
Saie mascara 101 is thick and it contains organic shea butter, which helps condition the eyelashes. This mascara is also free of artificial fragrances, and propylene glycol. Users say it doesn't irritate the eyes and makes headaches friendly. 


Mineral Fusion Eye Pencil
This eye pencil is hypoallergenic and fragrances free and can be used as a brow pencil, making it ideal for people with headaches. It contains skin-friendly ingredients like vitamin E, jojoba, and meadowfoam. This natural eyeliner is likewise liberated from gluten, and phthalate.


W3LL PEOPLE Bio Correct Multi-Action Concealer
Active ingredients in this natural concealer are pomegranate, organic algae, and coffee. It's free of propylene Glycol, and dimethicone


Maia's Mineral Galaxy Mineral Foundation
This powder foundation provides a lightweight and even coverage. It contains a mix of pure minerals, alongside kaolin clay and organic arrowroot powder. And it is free of formaldehyde.


Rejuva Age Defying Liquid Foundation
This botanical liquid foundation is for all skin types. The product is gluten, animal byproducts talc, and soy-free. Beneficial ingredients include sunflower oil, aloe leaf juice, and coconut oil.


Crunchi Make me Blush
The blush is gluten-free, vegan, and non-GMO. Beneficial ingredients include lavender, rice powder, oregano extract, and organic virgin argan oil.


RMS Beauty Luminizer X Quad Highlighter
The highlighter is the best natural, gluten, and soy-free highlighter. You make this of plant-derived ingredients, including rosemary, coconut oil, and castor seed oil.


Mineral Fusion Lipstick
This lipstick is pigmented with mineral colors instead of synthetic dyes. Free of artificial fragrances, and phthalate. Its active ingredients are jojoba oil, vitamin C & E, Shea butter, and pomegranate.
Since natural or hypoallergenic makeup varies from brand to brand. It's essential to check the packaging. Search for these marks to locate the best makeup products for your needs. 
Fragrance-free
Look for synthetic fragrance-free Makeup. Keep away from unscented items, which regularly have synthetics that cover another fragrance.
USDA organic
A USDA seal means that the product is USDA certified and 100% organic.
Cruelty-free
Prefer Curley-free Makeup; look for the bunny logo on the packaging.
Synthetic Ingredients
Products should be Formaldehyde, and phthalate-free.
Possible Allergens
Sometimes natural ingredients can cause headaches or skin problems. Check the bundling to guarantee that you're not sensitive to these ingredients.
Other Harmful Synthetic ingredients to avoid in your Makeup include:
Talc, Sodium Lauryl Sulfate, Arsenic, Carmine, Mineral Oil, Nickel, Selenium, Lead, thallium, and BHA (Butylated Hydroxyanisole).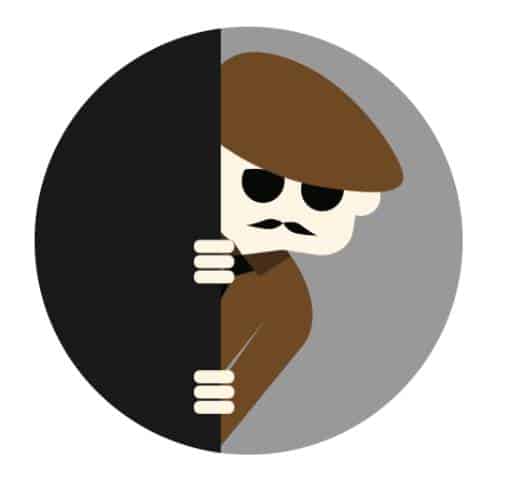 When evaluating which Makeup or cosmetic products may be affecting your headaches, it's essential to realize that there is no fixed effect and cause. 

While it's something to be aware of, no guarantee switching to products known to contain none of the potentially dangerous ingredients listed above will cure headaches.

But if you've tried just about everything else and still found no lasting relief, hunting down natural beauty products could give you the missing link.