Why Do My Dark Circles Look So Obvious, & How Do I Cover Them Up?
Dark circles are the worst. I remember one of my friends was expressing to me about how she felt about her dark circles and that no matter how much makeup she applied, it just did not hide. I happened to tell her a few tricks, it did help her, and I thought it would be great to share it! 
To conceal your dark circles' appearance on deep skin, use an orange color corrector or even a red color corrector. If you want to cancel dark circles on light to medium skin, it is best to use a peach color corrector. If you are trying to cancel out dark circles on light skin, try using a pink color corrector. Last but not least purple color corrector helps cancel out dark circles on medium skin. After that, you can now officially apply a concealer and a sufficient, thick foundation to cover the remnants of sleepless and tiring nights. 
Why do dark circles look so obvious?
Dark circles look obvious because we use faulty products under our eyes. The area that surrounds the eyes is too delicate and can get bruised pretty easily. Hence, be gentle with it. If you're not gentle with the skin under your eyes, you will end up giving yourself permanent wrinkles and fine lines. 
We advise you to stop rubbing your eyes or use harsh makeup wipes to take off the makeup. These can damage the skin around your eyes. 
Health and lifestyle play a significant role in your overall health. You would end up looking tired and unhealthy if you have a bad lifestyle. Your dark circles will become more prominent. It's essential to take 8 hours of sleep and drink plenty of water to minimize dark circles' appearance. 
Accurate makeup products also play an essential role. You'd end up looking ashy if you have the wrong makeup products on. Imagine applying a concealer that is a shade darker than your original skin color. It won't blend into your skin and would look unnatural. That is why it is so important to choose the correct makeup for your skin type.
How to get rid of dark circles?
It's essential to moisturize your under-eye area, as lack of moisture can enhance dark circles' appearance. I have noticed over the years that serums work better in that particular area. 
Why do serums work more effectively? They give us better results because we have a delicate area that surrounds our eyes. We must keep in mind that aging begins when we neglect under the eyes. Fine lines and wrinkles appear and enhance the appearance of dark circles. 
I like to apply Ordinary's Caffeine Solution 5% + EGCG when I wake up to reduce the puffiness and darkness under my eyes. Ordinary has a wide range of serums; you can certainly opt for some of your favorites as there is a wide variety of serums available in the market. 
The following are some of the best eye serums available in the market: 
● Murad Vitamin C Dark Circle Correcting Eye Serum
● Naturopathica Vitamin K Brightening Eye Serum
Opting for the right color corrector
It's significant to opt for a color corrector to balance out the darkness under the eyes. There are a thousand different color correctors available in the market. They are all used for various purposes. 
However, picking the correct color corrector is very important. If you have deep skin, then you should opt for the orange or red corrector. If you have medium skin, you should opt for the peach or purple one, and if you have light skin, opt for the peach or pink one. You can refer to the table below. 
Once applying the color is completed, add a bit of concealer on top of it. Blend with a damp beauty blender or a blending brush to attain an airbrushed finish. 
The following are some of the best concealers available in the market:
Urban Decay Naked Skin Color Correcting Fluid.

NYX Cosmetics Color Correcting Concealer.
Choosing the right concealer
You have to choose a concealer that truly matches your skin color. There are various versions and colors available in the market. Make sure to opt for a yellow-toned neutralizer if you want to apply an orange or peach corrector underneath. Yellow concealers cancel purple tones and neutralize mild to moderate dark circles.
Please understand that you cannot apply an overly white concealer over orange, peach, or red correctors to ruin your entire makeup. Yellow-toned concealers generally compliment peachy or orangy undertones. You can also choose a concealer that matches your skin color to cover up the correctors. It's just about finding the right match. 
Some of the concealers that go well with the correctors mentioned above are:
● Laura Mercier flawless fusion concealer
● Maybelline fit me concealer in shade
● LA girl concealer in the shade Fawn
● Tarte shape tape 
● Nars radiant creamy concealer 
The exact shade of foundation
You need to find an accurate color that matches your skin tone. Dark circles will look prominent and highlighted over a mismatched or wrong foundation. Moreover, if you have incredibly dark circles, make sure you go for foundations that have a thick consistency. Foundations that are sheer or too liquidy won't work well with your dark circles. 
There are specific steps that we follow when we are talking about dark circles in general. For example, the area that surrounds your eyes needs to be nicely moisturized. 
You should then apply the correct color corrector and blend it nicely with the help of your fingers or any other makeup blending tools. 
I prefer my fingers when I apply a color corrector. Using your finger, in my opinion, is better because a beauty blender tends to take more of the product. I usually take a small amount of product in my fingers and apply it under my eyes. This particular technique helps in blending the product in a better and effective way.
Moving on to the next step, take a concealer of your choice (preferably a yellow-toned one) and apply it under your eyes. Yellow will magically cancel out the darkness underneath your eyes, and your skin would appear bright and radiant. 
Once applying the concealer is finished, do the rest of your face. Apply an excellent, thick foundation and blend it with a damp beauty blender. Lightly press the foundation under your eyes and make sure there are no creases or fine lines. 
Pro-Tip: After applying a layer of foundation, I tend to wait a couple of minutes before applying my next foundation layer; this helps the foundation stay longer
Once you're done with your foundation, lightly apply loose powder under your eyes and let it sit for approximately 5 to 10 minutes. This particular technique is also known as baking.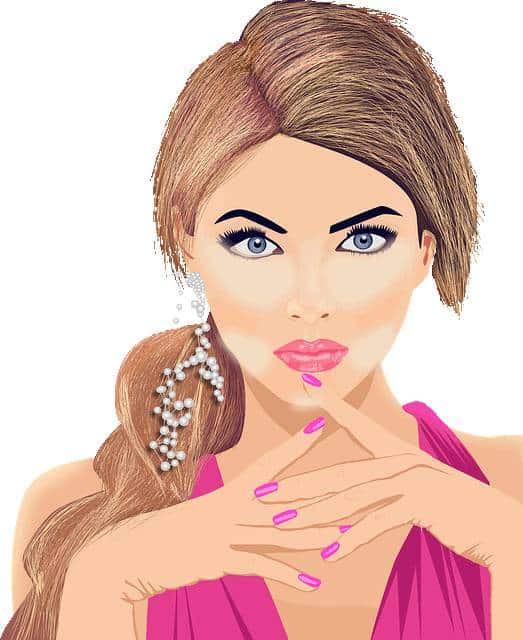 Below are a few foundations and powders that we recommend: 
Foundations:
● Estee Lauder Double-Wear Stay-In-Place Makeup. 
● Fenty Beauty Pro Filt'r Soft Matte Longwear Foundation. 
● Milani Conceal + Perfect 2-In-1 Foundation + Concealer.
● Laura Mercier Translucent Loose Setting Powder. 
● NARS Light Reflecting Pressed Setting Powder.
● Revlon Photoready Candid Anti-Pollution Setting Powder. 
● Ardell Glam Finale Loose Setting Powder
It would be best if you considered a lot of things when opting for a color corrector. Makeup professionals generally have massive palettes with them as they work on various skin tones. I'd recommend investing in a moderately priced peach, orange or red corrector. However, here's a little trick for you -you can apply orange or red lipstick under your eyes. It's just a small trick many find useful. 
As I have stated above, your general health plays a massive role. You should take 8 hours of sleep to minimize the appearance of your dark circles. Also, keep your skin moisturized. Dark circles look prominent on dry skin.
Like any ordinary human being, I also have dark circles, and I mainly use LA girls' correctors to cover them. This corrector blends into my skin and gives me a smooth and airbrushed finish. I want to let you know that individual correctors have harmful ingredients in them. Hence, it's essential to read the list of the ingredients beforehand and necessary to research. 
Overall, the information provided helps you decide which kind of color corrector to apply on your face and how to. Email or message me if you have any suggestions for upcoming topics. We'd love to cover topics that are difficult to understand.