7 Lipstick Shades To Wear With A Black Dress
The little black dress sounds cliche, but almost every girl has one. Black is a neutral color that you can wear to nearly all events. Therefore, it is vital to know what lipstick shade you should wear with your black dress or jumpsuit. Black being neutral can easily be over-accessorized; thus, it is critical to know the right lipstick colors to wear with the dress.

Lipsticks accentuate the lips and enhance confidence when paired with the right outfits. They can change your look for the better or worse. Thus, you want to choose a shade that will complement your attire and accessory. It is easy to go overboard and create a distraction with lipstick.
The best overall color lipstick for a black dress is red lipstick with a blue based shade for ool undertones and orange based shades for warm undertones. If you want to go for a bold look then try going for a black or blue colored lipstick. Nude, orange, and pink are the more subtle day time lipstick like for going to the office.  

Red is a shade that goes well with black. Red lipstick will give you a sexy, seductive, and sophisticated look. Note that red has different shades, and these shades look different on different skin undertones. Red lipstick shades that are blue-based are perfect for cool undertones, while the orange-based ones are great for warm undertones. 

You can wear red to any event, dinner, date, and even to an official business meeting. However, when you wear your red lipstick to the office, go minimal on the rest of your makeup. You can apply eyeliner to your eyes and step out. Pale pink eyeshadow adds an element to your eyes if going for an evening out.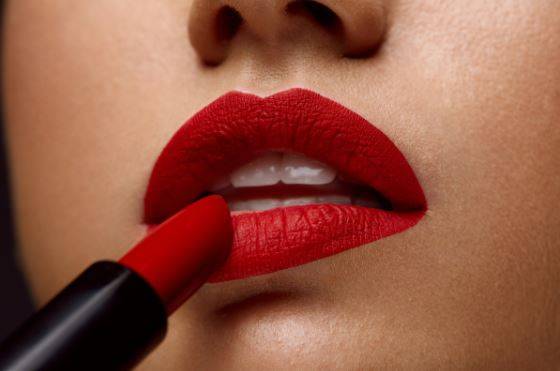 You read that right, black is a bold color, and many people tend to shy away from it. However, you can rock it with your black dress, and you look sophisticated. Make sure you do not do heavy makeup. Do not apply dark eye shadow colors on your eyes unless you're going for a gothic look. 

Ensure you do not involve multiple coats because it will be too heavy. One coat is enough to make a statement. You can add an element to your lipstick by using a lip gloss to make it shimmery. You can wear it to evening outings and dates. It is not suitable for serious business meetings.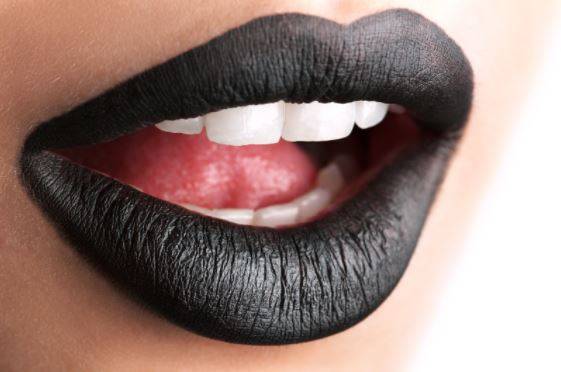 Orange lipstick is a chic bright shade to rock your black dress. It will lighten up your entire attire. It also gives a classy, vibrant, girly look and would be perfect for ladies in their 20s and early 30s. Orange lipstick is ideal for a day in the office. And an evening out with your girls or a date with your man. It is one of the few lipstick colors that can be worn daily without fear of being monotonous. Make sure that your makeup is in sync with your lipstick to avoid looking like a clown.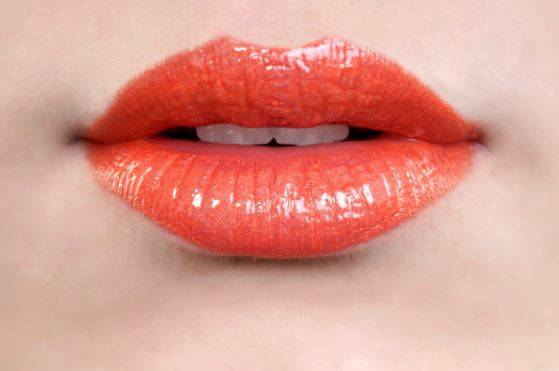 Pink is a beautiful and feminine color, and you can never go wrong with this one. You can choose to wear a light pink shade like rose pink if you do not want to take all your black dress's attention. You can wear this shade of pink to the office or when attending to official business. You can also choose to wear a more bold shade of pink like Fuschia, which will glam your whole look. This look will command attention. 

You can wear this shade to a party, and you'll be sure to make heads turn. You can play with blueish and purplish eyeshadow pallets to complete your look. Pink is a girly color and is perfect when paired with a black dress.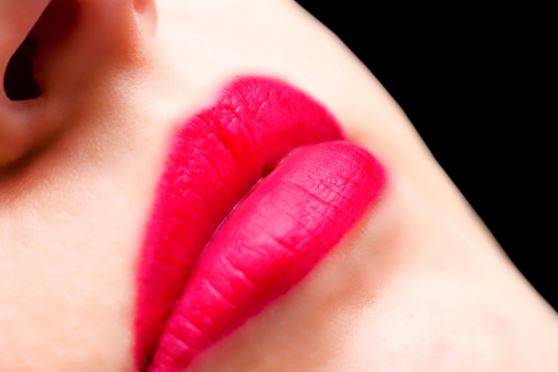 Nude is a great color, especially if you are going for an office look. Nude also goes well with smoky eye makeup. Make sure that you choose a nude shade for your skin tone. 

Nude is not a standard shade for everyone. It is crucial to consider your skin and lip color to get the perfect nude shade. Get a nude shade close to your skin color; a darker shade is excellent, and see how it looks on you. Look for a texture you like and one that looks good on you.
If you are not shy and wouldn't mind extra attention on you, then go for blue. Blue will accentuate your look. It is excellent for events and evening dates; it is not suitable for office and official meetings. 

You can wear this lipstick and go without any makeup, and no one will notice it. Blue lipstick will make you stand out from the crowd.
Ombre is where you apply two or more lipsticks, blend them to form a lovely and unique shade. Doing ombre lipstick can take your look from 0 to 100 real quick. Some of the shades you can play around with to do an ombre look include red and black, purple and pink, blue and purple, and so on. Ombre gives you an opportunity of bringing your artistic side into play. Depending on the shades you choose, you can wear your ombre lipstick to different events. When doing ombre lipstick, make sure that your eye makeup is minimal. Concentrate on your lips, and when you nail the lipstick, nothing else will matter.
The secret to wearing lipstick with a black dress:
Above are the seven best lipstick color choices for a black dress. However, you can wear almost any lipstick color. The key is to balance your lipstick to complement your black dress. Ensure that your lipstick color does not take away the elegance of your dress. Purples, blues, reds, and other bold colors should go with minimal eye makeup. You want not to be destructive or highlight every feature but highlight one part. 

Hair, eye color and undertone can help to determine the lipstick shade you chose
Your Hair Color can determine what color lipstick goes with a black dress:
Your hair color plays a role in the lipstick color you choose to wear your black dress. You want the two to be in sync. Black hair goes well with cherry, orange, bronze, golden beige, and red lipsticks. These colors complement black hair well and do not create an overpowering effect. Red, caramel, and pink are ideal for blonde hair and red hair. Blondes look great with bright colors because it brightens their look. 

Nude lipstick is perfect for all hair colors. You could wear it when you want to let your eye makeup pop or when you want to be minimal with makeup.
Your Eye Color can determine what color lipstick goes with a black dress:
Eye color is another determinant of the shade of lipstick you choose to wear your black dress. Choose the right color to complement your lips and your eyes, and you will not have to worry about doing elaborate eye makeup. Blue eyes will be complemented perfectly by red and orange lipsticks. Blue lipsticks also match well with blue eyes. Red and orange lipstick colors go well with green eyes. Black and brown eyes are well accentuated by nude and deep pink lipstick colors.
Your Undertone can determine what color lipstick goes with a black dress:
How do I determine my skin undertone, you ask. Well, take a look at your veins on your wrist. What color are they? If they appear greenish, you have a warm undertone. If they appear purple or blue, you have a cool undertone. And if you cannot tell if they are blue or green, you have a neutral undertone. Whether your skin undertone is warm, cool, or neutral determines which color of lipstick you wear. Lipsticks with warm undertones go well with warm skin undertones. These lipsticks usually have peachy, orangy, and reddish undertones.

Therefore, brown, peachy pink and coral lipstick colors are perfect for warm skin undertones. Lipsticks with blue, green, and purple undertones look great on cooler skin undertones. Thus, pink, beige, dark brown, and deep plum would be ideal for these undertones. Neutral undertones look good with both warm and cool lipstick shades.
In conclusion, it is essential to ensure that the lipstick you wear matches the event you intend to attend. Ensure that you work with shades that work well with your skin undertone. You also want to follow the tips above to ensure that your lipstick looks flawless. Additionally, your overall makeup should complement the shade of lipstick you are wearing. The whole essence of wearing makeup is to accentuate what is already there, so have that in mind when wearing your lipstick. Now, dust off your little black dress and rock it with the lipstick of your choice.