7 Lipstick Shades To Wear With A Red Dress
Red is a beautiful and daring color that cannot go unnoticed. The reason why it is a favorite for events where you want to be noticed, shine, and stand out. Therefore, it is essential to know how to pair it with the right lipstick to make it stand out even more without losing its classiness and elegance.

There is no right or wrong lipstick color to wear with your red dress. It takes experimentation, trial, and error to find out what works and what doesn't. Therefore, it is acceptable for you to spend time in front of a mirror, trying to find your outfit's right color. Likewise, don't be embarrassed to request help from a person who is not afraid to tell you the truth when choosing the right lipstick color.
Nude is top in this list of eight lipstick colors that you can choose from to wear your red dress. It is a neutral color that goes well with a red dress because it does not take away your red dress's attention. You can add elements if you want to by choosing other colors, so read on to find out the different color choices you have.
Nude is a color that goes with almost everything and is safer than other shades, especially if you doubt what to wear. It is ideal if you're going for a more laid back look and don't want to steal the sparkle from your dress. You can wear in the workplace, date, or brunch with friends without worry. 

Nude works well because red is such a bold color, and you will not be drawing attention from its elegance. You also have an opportunity of highlighting the rest of your face with other shades that go well with nude. To find a great nude shade, you have to choose one close to your skin tone and lip color. It is also vital that you choose one that flatters your lips. 

For this lipstick, you can complete your look with a smoky eye. You can again do chocolate brown eyeshadow. The great thing with nude lipstick is you can play around with eyeshadow and blush shades until you get your perfect match.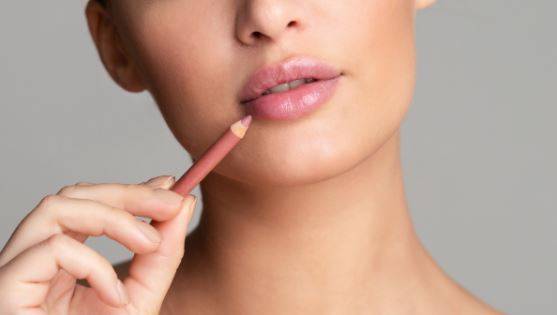 You've got to be very bold to pull this look off. It is perfect for a night out with the girls or a date. Ensure that the red dress and lipstick are not the same shade as it can be overpowering. 

Choose a lipstick that is a shade darker than your dress to break the monotony. You can experiment with different shades until you find one that you feel is perfect. Pairing these two together will leave you looking sexy and seductive. However, red is not an ideal choice if you are going for an official business meeting.

Eye makeup should be minimal because it could wash down the elegance of your red dress and red lipstick. Eyeliner and mascara are enough for your eye makeup. Guarantee that the remainder of your cosmetics looks as natural as possible. 

This shade of brown is a safe bet when wearing a red dress. Any skin undertone can pull it off with minimal effort. You can wear it when going in for a business meeting, a first date or dinner in the evening. You can do a little makeup on your eye to complement your look but do not overdo it. You can go in with brown eye shadow to match your lipstick. If your skin is deep, you will surely pull off this look entirely. It will look natural when you blend in your makeup well. 

You can also try a glittery golden eyeshadow, especially if you have an evening event; it will look gorgeous and classy and turn heads. Coffee brown is a color that you can experiment with when it comes to eye makeup to perceive what looks best and suits your attending.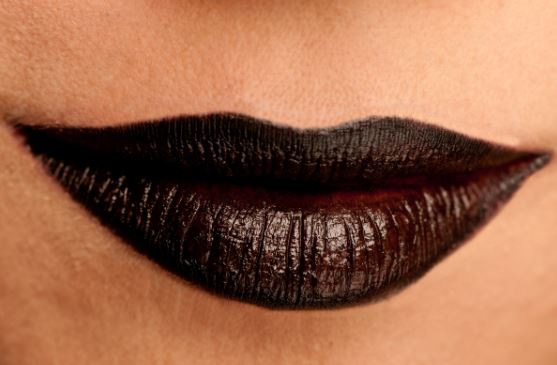 Like red, purple is a bold color that adds an element to your attire. You can pull off not wearing any makeup with this lipstick color. You also do not need to accessorize because it is an accessory by itself. 

Not all shades of purple can complement your red dress; therefore, try as many shades as possible to get the right one for you. 

Mauve, for instance, is a pale shade of purple that would be perfect with a red dress. It is ideal if you are going for a red carpet event or even a date night. 

Plum is a purple shade with a tinge of brown. Its dark shade is perfect in toning down your dress's redness, making you look more laid back. It is ideal for dark skin. Add eyeliner, mascara, and nothing else to your eyes for a finished look.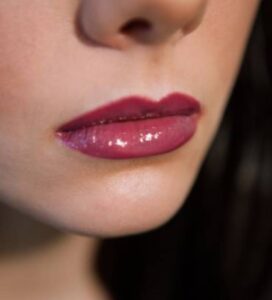 The right shade of pink can help accentuate your entire outfit. A bright pink color like hot pink can be overpowering and clash with your red attire. But a light shade will complement it. Thus, it is essential to try different shades and see which suits you best. 

Make sure the shades you use for your eyeshadow don't color clash. Thus, go for more neutral colors to balance your look. You can wear your pink lipstick to the office, a date night later on in the day or evening and still look stunningly beautiful.

You can never go wrong with peach lipstick colors. They allow you to highlight other features on your face without fear of looking overwhelming. Go for brown, ivory, or grey eyeshadow pallets to go with peach lipstick to avoid taking away the lipstick's elegance. It also goes well with all skin undertones. You can wear peach during the day when meeting clients or at night for a girl's night out.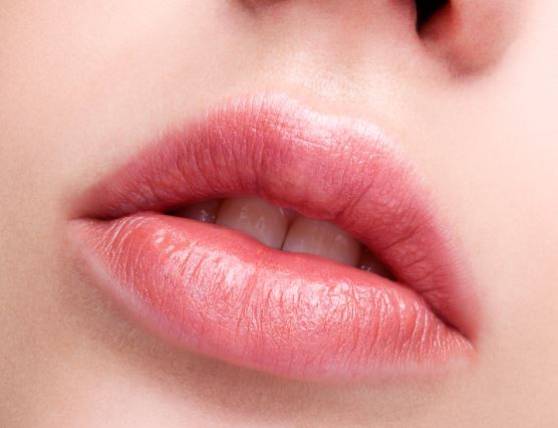 But black lipstick is for Halloween, you say. Well, yes and no, you can wear it with your red dress. You don't have to wait a whole year to wear your black lipstick. Black is a bold color that requires a lot of courage to wear on a typical day. But Kylie Jenner wears it, so why should you not? You will turn heads rocking this look. 

You can apply lip gloss over it to add a shimmery effect or mix with another brighter color to reduce its darkness and avoid looking gothic. Doing this will make it easier to wear and rock the look. Do not be afraid to try it and see how it looks on you. Ensure that eye makeup is at the bare minimum to ensure that you don't look overdone. If you must do eye makeup, avoid using black. 

That will be too much and overwhelming. Black is suitable for all skin undertones, so you don't have to worry about the lipstick looking odd on you. You can wear this lipstick on an evening date or night out. It is not the most appropriate lipstick to wear to the office unless it's a casual day at the office.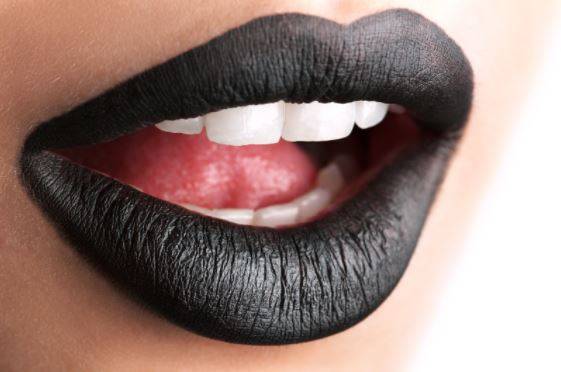 Now this one requires a boldness like no other to pull off. If you nail the art of doing it, you will not look back. Ombre lipstick is a combination of two or more lipsticks applied to the lips and blended nicely. Colors that would go well with a red attire include purple and pink, red and black, nude and dark red; the possibilities are endless. 

The main drawback is that you should practice this for you to get it right. It gets more comfortable and better with time and practice. Additionally, you will need to experiment a lot to get the shades that blend well and flawlessly. Ombre lipstick works during the day at the office and on date nights.
Lipstick color that go with a red dress and different hair colors
Best lipstick color that goes with a red dress and black hair
Brown lipstick perfectly complements a red dress and black hair, especially if you have a deep tone. In this case, make sure the shade of brown you use is in sync with the brown you choose. Coffee brown is one shade that you cannot go wrong because it complements all skin tones. Make sure you do your eye shadow using warm colors like caramel, which will complete your look without leaving you looking like a clown. 

Avoid bright colors when applying brown to your lips to avoid color clashing. Coffee brown looks great on dark skin tones because it blends in perfectly. It also look great on fair skin because it accentuates the lips. 

Best lipstick color that goes with a red dress and blonde hair:
Red looks magnificent when paired with a red dress and blonde hair. Red is a bold color, and when paired with lighter hair color, it will brighten your look. The look is perfect for events and evening dates. Red lipstick should not be accompanied by bold eyeshadow because it can overwhelm the entire face. If red is too striking a tone for you, go for nude or soft pink shades. These shades are perfect for a day look when in the office or for a business meeting.
Best Lipstick color that goes with a red dress and red hair
Pink and not just any pink, a soft pink because a bright pink will color clash with your dress and hair and leave you looking confused. A soft pink will look chic and gorgeous on you when you pair it with your red dress. It takes a little attention from your red dress, creating a balance. This look is perfect for a date night, and it will leave your date wanting more dates with you for sure. The best part of this look is that you can also wear it to the office and not feel like you are out of place. 

Best Lipstick color that goes with a red dress and brown hair:
Peach is a color that works perfectly with a red dress and brown hair. It brings out the elegance of the red dress. You will also be able to do your makeup without looking like a cray person. You can apply brighter peach eyeshadow to brighten up your look. On your peach lipstick, apply lip gloss over it to make it glossy. The glossy look will elevate your makeup to a hundred. You will attend events, dates, official meetings, and night outs with this look and not feel like you do not belong.
Should you match your lipstick to your dress?
Yes, you can match your lipstick with your dress. And in this case, you can wear a red dress with red lipstick, but you have to be bold to rock this look. It would help if you were cautious about matching your dress to the exact shade as your dress. 

Choose a lipstick that is a shade darker than your dress. Doing this will ensure that your look does not look too monotonous and coordinated. You also want to ensure that your eye makeup is at the bare minimum. Neutral eye makeup is best for this look. Make it look as normal as conceivable to avoid looking like you have heavy makeup on. Heavy makeup can wash down the classiness of your red dress.
Best lipstick color that goes with a red dress and different undertones
Best lipstick color that goes with a red dress and a warm undertone
Warm undertones are complemented well by warm shades of lipstick. Therefore, go lipsticks that have orange, yellow, red, and peach undertones. These will complement your skin and make you stand out. 

Peach lipstick shade would work well because it is not too bright, and it complements your red dress. It is not overpowering and does not take away your red dress' glory. So you get to show off your face and red dress in the same measure. Peach can be work to the office and on an evening date.
Best lipstick color that goes with a red dress and a cool undertone
If you have a cool undertone, try lipstick shades with a cool undertone. A purple lipstick, precisely the mauve shade with a red dress, may sound like it is too much, but it isn't. Purple lipstick requires boldness to walk with your head high because it is a bold color. You will look sophisticated and classy with the look. You can wear this on an evening date or big event, and you'll get noticed. 

Unlike other purple shades, mauve is not overpowering, and you can wear it to the office and still go out for a night out with your girlfriends.
Best lipstick color that goes with a red dress and a neutral undertone
A neutral undertone is one of the easiest to work with because you can wear any lipstick color there is. Hence, you can mess with colors and do an ombre look. Dark red to nude will look perfect. These two colors are from different spectrums, but they are magnificent when you do an ombre lipstick with both of them. Blend in nicely; everyone will ask for your makeup artist's number. 

You can wear this ombre lipstick to a night out, a date, and even to the office. Unlike red lipstick, which may be overpowering, combining a dark red with nude balances the red out and makes it more elegant. 
To sum up, getting a perfect lipstick color for your red dress can be an uphill task, but it doesn't have to be that way. This article simplifies it for you, so you don't have to struggle through the process. As stated above, you can do simple things to ensure that you make the right choices in choosing your lipstick color. Your skin undertone and hair color play a vital role in helping choose the right lipstick color.

Thus, ensure that you understand your skin undertone. The event you are attending also determines the color of lipstick to wear. Generally, bold lipstick shades are tricky to wear to business or official meetings. You can wear them, but it is easy to go overboard with them. Soft colors such as peach, nude, and pink are ideal for office meetings during the day and evening outings. These are safe to choose, especially if you are shy and worried about pulling off the bold colors. 

Additionally, if you choose bold lipstick colors like red and purple, don't do bold eye makeup. You want to highlight one feature at a time, and when you highlight the lips and eyes, you will create a confusing look. With all this in mind, you are ready to rock your beautiful red dress fearlessly. And you have no excuse to wear your beautiful red dress without any lipstick.