How to Protect Your Skin From Makeup
Nowadays, makeup products come in such nice and appealing packaging that even the girls who do not even know how to do makeup get their hands on them. We see every other girl on Insta is becoming a makeup blogger. Being a makeup enthusiast is not bad, but you must accept that makeup somehow causes damage to your skin. Makeup products can cause some side effects like acne, rash, dark spots, and pigmentation. It is essential to let your skin breathe. 
Protecting your skin from the side effects of makeup is crucial. For this purpose, you should invest in mineral or organic makeup and makeup that is for your skin type. Many renowned brands manufacture 100% vegan makeup so that you can choose a shade according to your skin type. It is crucial to prepare your skin before applying makeup. You can use the products that best suit your skin type for prepping your skin. Removing makeup at night is another crucial step to protect your skin. Adding some skincare products according to your skin issues can also make your skin breathe its best. You must also replace your makeup products, especially complexion products like foundation and concealer, to be on the safe side. Exfoliation can also help deep clean your skin so that no makeup particles are left. The use of essentials vitamin-like C and E can also be beneficial in providing nourishment to the skin. 
Below we share seven ways that can help you to protect your skin from makeup.
Invest in mineral or organic makeup
We all know that staying away from addictions is not easy. But when there are healthy alternatives available, one should go for them. Mineral makeup is an excellent replacement for makeup products that contain chemicals. The ingredients in mineral or organic makeup are all-natural, playing their role in improving your skin's texture. It is also significantly less likely to get your pores clogged when you use mineral or organic makeup, so it is a win-win.
Organic and mineral makeup is almost the same. Both benefit the skin because organic and mineral cosmetics do not contain many chemicals. The only difference is that the source for organic makeup is plants. However, the source of mineral makeup is neither plants nor animals. The source of mineral makeup is naturally occurring minerals that are as natural as organic substances.
Prepare your Skin Before Makeup
Applying makeup to bare skin is harmful. When makeup products like foundations are applied directly to the skin, the small particles deposit into the pores and cause them to clog. If you have sensitive skin, then makeup can also give you allergic reactions. 
It is better to do a patch test before using any product. 
To protect your skin from the after effects of makeup, it is necessary to prepare your skin before applying makeup. To schedule your skin, start with moisturizer. Using a medicated, oil-free moisturizer can give a plump to your skin. After moisturizing, use a primer that suits your skin. Primer is the best way to prevent your pores from clogging. Many drugstores and high-end primers work great; you only need to find out what works great on your skin.
If you have dark spots on the skin, you can also use a serum containing niacinamide after moisturizing. Serums work great to treat skin's imperfections because they tend to penetrate deeper into the skin. 
Removing makeup at night is the crucial step to protect your skin from the long-lasting effects. People who do not remove makeup, especially at night, get dull-looking skin. Your skin also becomes more prone to acne when you wear makeup for long durations. Breakouts and blackheads are the main side effects of wearing makeup for so long. 
Although some makeup industries advertise their products with the tag that claims, "24 hours long-wear", this does not mean you can wear this product for 24 hours. Your skin needs to breathe off and on. If you do not wash your face after 7-8 hours of wearing makeup, dust particles will get deposited onto your skin. These dust particles, along with chemical particles of makeup products, can dull your skin's natural radiance and can also cause breakouts.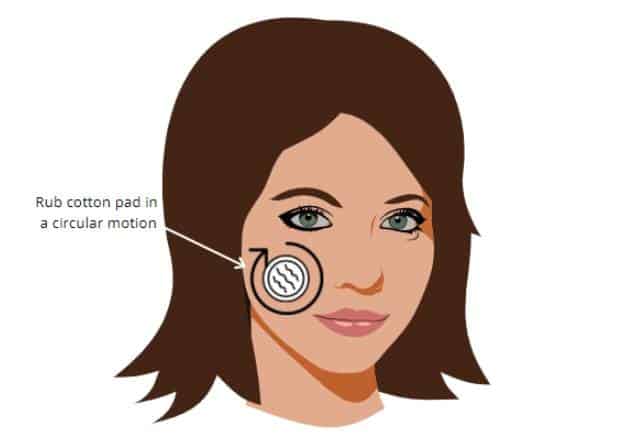 Investing in good skincare is essential. Right skin products help your skin to retain its natural glow and radiance. They also help to reverse the effects of makeup on the skin. After removing your makeup at night, you should apply some skincare products. It is not necessary to follow fancy regimens. One right product that suits your skin is enough. 
It can be any moisturizer or serum. You should apply an oil-free moisturizer at night if you have dry skin. This way, your skin can retain its moisture throughout the day. Using a moisturizer at night not only makes your skin soft but also preps it for makeup in the morning. 
If you have any imperfections on the skin, like dark spots or pigmentation, you should use serums containing Alpha-Arbutin or Niacinamide at night. Using the right toner, especially the one that contains glycolic acid or witch hazel, can also help fade away dark spots.
For acne-prone skin, you must use products suggested to you by an expert at night. For treating mild acne, use ointments that help heal them. Tea tree oil is also a great option to get rid of acne and acne scars. The aim is to achieve healthy-looking skin, but this is impossible without giving special care to it. Therefore, you must remove your makeup at night and let your skin cells absorb essential substances.
Exfoliate your Skin Often
Removing makeup and washing your face with a cleanser is not enough. There are chances that the makeup residues go into your open pores, which later results in breakouts and clogging of pores. You need to deep clean your skin to ensure that not even a small amount of makeup particles remain on your skin. 
To exfoliate your skin, you can use different products. You can either buy a gentle facial scrub or use DIY face masks. To exfoliate your skin using a facial scrub, you need to take a small amount of product on the palm and gently rub it all over your face for at least 2 to 3 minutes. You can also use an electric exfoliating cleanser brush for more robust and deep exfoliation. 
If you are using any DIY masks, like the one that contains oatmeal mixed with sour milk, then first wash your face with a cleanser then apply the mask. After cleansing, apply the mask on your face and gently massage it all over your face. Thoroughly massage your neck as well. Once done, wash the face with warm water and a cleanser. 
Remember, over-exfoliation can cause damage to your skin. To prevent your skin from getting dry and damaged after exfoliation, moisturize your skin. Hyaluronic acid serums can provide intense moisture to your skin, so it is better to use them. You can also use other moisturizers that contain hyaluronic acid.   
Replace Makeup Every Year
Replacing makeup might sound odd and hurting because some makeup products like eyeshadows, lipsticks, and bronzers do not run out within a year. Replacing your makeup every year is essential, especially when you have sensitive skin. 
Even if you do not want to replace your powder products or lipsticks every year, you must change your complexion products once a year. Complexion products include foundations, concealers, primers, and color correctors. The reason for replacing complexion products is because we apply complexion products directly to the skin. On the other hand, powder products are often applied after applying complexion products. If you use complexion products that are older than a year, there is a high risk that your skin will develop bacterial colonies and get ruined completely. 
Remember, every makeup product comes with an expiry date. It would be best if you discontinued using the product once it reaches its expiry date. People with sensitive skin types must consider replacing the products after a year because even a small number of bacteria build-up can ruin your sensitive skin.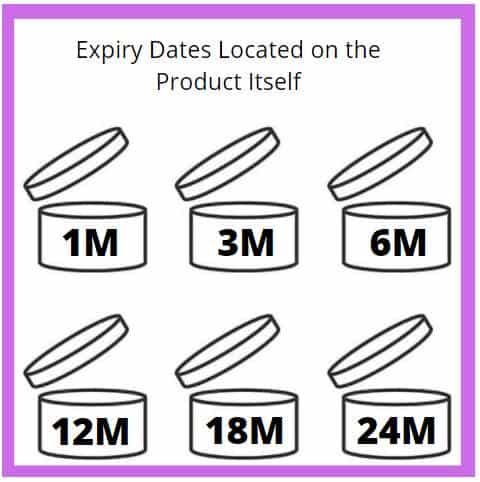 Vitamins are essential for healthy skin cells. Last year, Vitamin C was one of the hottest trends. Many beauty brands have emphasized launching products that contain vitamin C. Vitamin C helps lighten dark spots and regenerates collagen. It also helps in reversing preventing premature aging. Anyone who has a dull skin issue must include vitamin C in their skincare. 
Vitamin E is vital to retain skin moisture. People with dry skin can use Vitamin E capsules to moisturize their skin. You can use vitamin E serum present in capsules as a primer before applying makeup. Vitamin E is an antioxidant. Antioxidants can help in preventing the skin from the damage caused by free radicals. Organic foundations enriched in vitamins are suitable for winters because they protect the skin from harsh weather conditions.