Can You Use Eyeshadow as Blush
The beauty behind makeup is that you can get as creative as you want and use one makeup product in many other ways. 
Eyeshadows are one of the most versatile products that you can multi-purpose with, you can use it as a blush shade, as a contour shade, as a setting powder, as a highlighter and even as a bronzer!
The possibilities of what an eye shadow can do for you are endless despite the different formulas they come in. And the first thing you'll need to do is pull out your eye shadow palette and start by checking for the expiration date.
If you have an eye shadow palette that's been sitting for too long in your vanity, make sure to check the expiration date before you open the palette. If it's expired, toss it away immediately because using expired products on the eyes is a risk one should never take. You must use your own eyeshadow palette and avoid sharing it with anyone. The skin on the cheeks is often prone to open pores and if you use expired or cross-contaminated products, you'll soon be greeted with pesky breakouts and inflammation, yikes!
What eyeshadow formula should I use for my skin type as a blush?
Eye shadows usually come in 3 significant formulas, powder, liquid, and cream, and all three perform differently on different skin types. If you have oily skin, matte powder eye shadows will be your best bet to last on the cheeks all day long. If you have normal combination skin, liquid eye shadows will work just fine as blushers for you. And if you have normal-dry skin, cream eye shadows will serve the purpose of your cream blushes!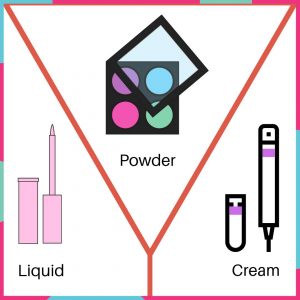 How to use powder eye shadows as a blush?
Powder eye shadows and powder blushes are essentially the same formulae; the only difference between the two is the opacity of the color. Powder eye shadows are usually more pigmented than powder blushes, so you'll only need a small amount when using powder shadows as a blush. 
With the different finishes that eyeshadows offer, it is crucial to carefully choose the finish of the blush, keeping in mind your skin type. Powder blushes are the most versatile formula to work with since they work well on almost all skin types and are exceptionally simple to blend, so it all comes down to finding the perfect finish on the skin. 
If you have oily skin where you notice your natural oils seeping through the day, you should use a matte eye shadow to control the oil. Matte shadows will also prevent you from looking overly dewy when your natural oils come through. People with normal to dry skin who like matte blushes can also use matte eye shadows on their cheeks as a blusher; it's not just limited to oily skin.
If you have normal, combination, or dry skin and notice that your cheeks don't get too oily, using a satin finish eyeshadow as blush will instantly liven up your cheeks and make you look more youthful and fresh as opposed to a matte blush. You can also go in with a shimmery blush if you have very dry skin but be prepared that the shimmer in shadow will accentuate any pores and texture you might have on the skin.
What's the best technique and tool to apply a powder eye shadow as a blush?
When using a powder eye shadow as a blush shade, first you need to keep in mind is that a little goes a very long way, so the first step is to go slow and keep building up the intensity rather than starting with a heavy hand. We recommend that you go in with a brush that you're used to applying powder blush with, and for most of us, it's a fluffy blending brush that leaves no streaks on the skin. 
When using a fluffy brush with eyeshadow palettes, it can seem challenging to dip the brush into the small pan of the eye shadow. To avoid this, you can try pinching your blush brush to fit the size of the eye shadow pan. If that doesn't work, you can opt for a smaller brush to pick the eye shadow and then deposit it onto your cheek. Once you place the eye shadow onto the cheek, you can go in with your fluffy blush brush to blend it into the skin.
I like doing it when using an eyeshadow as a blush by pinching my fan brush to fit into the pan. The bristles of a fan brush are more comfortable to pinch, and when they fan out again, the product is lightly dispersed across the brush, and I don't end up with a hot spot of color.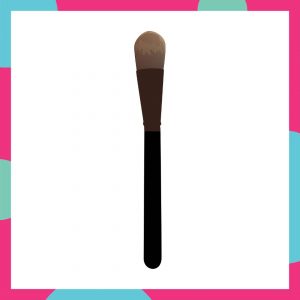 How to use liquid eye shadows as a blush?
Liquid eye shadows are typically made to set quicker, blend easier and last longer on the skin. When using liquid eye shadows as a blush, go with the same strategy of less is more in your mind. When it comes to liquid eye shadow on the cheeks, you can apply it directly to the cheeks if you want to. Still, we wouldn't recommend it as it can cross-contaminate your shadow applicator and become a breeding ground for bacteria. Not to forget that liquid eye shadows, once contaminated, can not be sanitized whatsoever.

We recommend using the applicator to place the product onto a sanitized makeup palette or on the back of your sanitized hands to avoid any cross-contamination. 
What's the best technique and tool to apply a liquid eye shadow as a blush?
Once you have the liquid eye shadow sitting on a surface, you can go in with a stippling brush and stipple the liquid eye shadow onto your skin until it's blended to perfection. Using this method, you have enough playtime to move around and blend the shadow before it starts to set. You can also use a damp beauty sponge to press the eye shadow into the skin; the dampness from the sponge will also add a subtle sheen to the cheeks as you blend. 
Liquid eye shadows are ideal for oily and normal to combination skin types. If you have dry skin, the chances are that it might cling onto any dry patches that you may have, so make sure you exfoliate and moisturize well if you want to go in with a liquid eye shadow as a blush.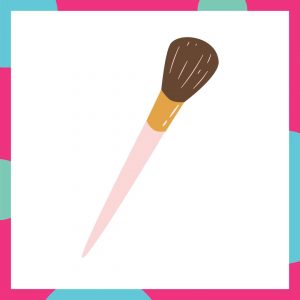 How to use cream eye shadows as a blush?
Cream eye shadows are typically emollient and easy to blend onto the skin, but most of them do not last as long on the skin, so they need a bit of an extra boost to last longer and are ideal for dry skin types. These eye shadows give you plenty of room to move around and blend once they're on your skin. They do not cling to any dry patches on the skin, and neither do they enhance any existing texture on the skin. They leave with a natural-looking flush on the skin. 
They usually come in a pot or a jar form and must be capped back tightly to avoid them from drying out. The ideal way to apply these shadows is by scooping a little amount out of the pot with a clean spatula and placing it on the back of your hand or a makeup palette; you can also go in and pick the product directly with a sanitized beauty sponge and apply it to your cheeks. 
What's the best technique and tool to apply a cream eye shadow as a blush?
Cream shadows, especially if they've been sitting in your vanity for a while, may need to be warmed up before you can use them for a smooth finish. To warm up the shadows, rub them on the back of your hand with your fingers, and the heat from your fingers will instantly make them smoother and more comfortable to apply. 
Once you've warmed up the cream shadow, you can go in and blend it onto the skin with the help of a damp beauty sponge or your fingers for a natural finish. When you're satisfied with the color payoff and blending, you can lightly dust translucent powder on the cheeks to make the blush last longer.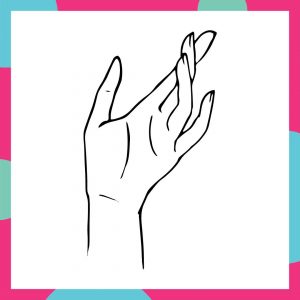 Eye shadows have so many uses, especially when you pick out the right shade and formula for your skin. You just need to keep in mind your skin type and correlate that with the type of eyeshadow you use.