How to Make Your Foundation and Concealer Last Longer?
An excellent friend of mine had three job interviews recently, all in the same day. She was going to be out for 6 – 8 hours. She felt as if she wouldn't have time to refresh. The last thing on her mind is, "oh my, I hope my concealer isn't smudging all over the place!". So, she asked me for advice. 
The best way to keep your foundation and concealer on all day; firstly is to use a primer, then apply your foundation lightly (layer by layer), use setting powder after you apply your makeup, and finally, a setting spray.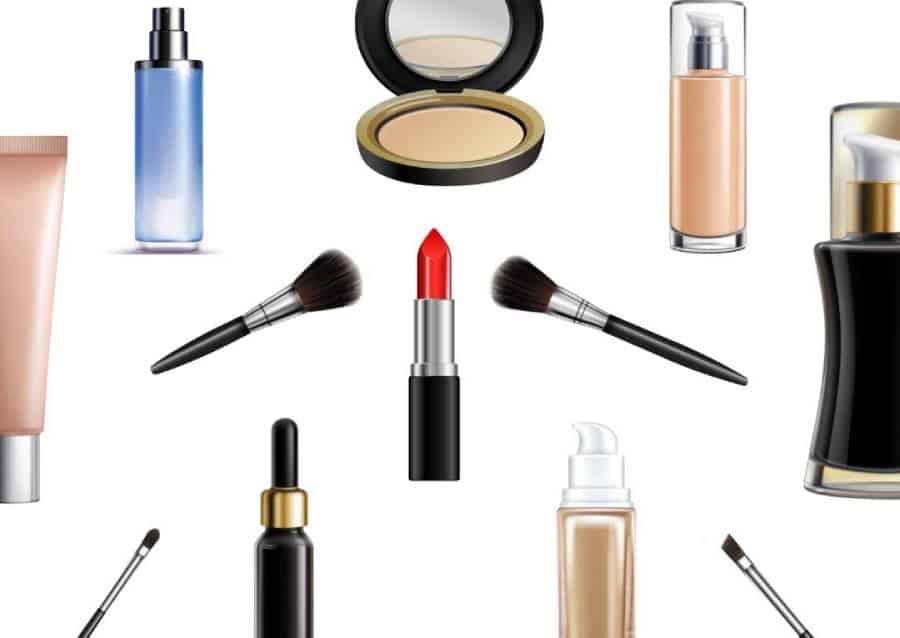 Remember, you don't need to use all of these techniques. The truth is that there are tons of ways to keep your foundation and concealer last longer, tons of new techniques, and tons of unique and exclusive products on the market that will keep your makeup lasting all day! Try them out and use what works for you. 
Sometimes, choosing the right primer for your face type is challenging. You need to know what works for your face, and what will only make your face oilier. What will reflect better in photos? 

For instance, if you have dry skin, your safest bet is to use a primer with hydrating and moisturizing ingredients; otherwise, your skin will end up being more dehydrated, and you'll notice that your makeup will not go on as smooth. To learn about how to deal with dry skin, click here. 
If you have healthy skin and opt to use a matte finish primer, your skin may end up looking dull. If you use a dewy based primer on healthy skin, you'll have the perfect glow. It's essential to research before purchasing so you don't end up with the opposite of your goal. 
Below is a chart summary of face type and primers:
There are tons of primers on the market with fantastic benefits, such as color correcting, light-catching, or even a "#nofilter" that claims to make you look like you need no photo filter! Cool, right? Just be sure to do your research, read the reviews, and go from there! 
Using a primer before foundation and before you apply concealer application is a given. However, did you know that if you exfoliate first, apply the primer, apply your makeup, and also set it with powder will not only allow it to last longer but also go on so much smoother? 
The primer will help smooth over your pores, which allows your foundation to go on smoother, and so if you choose to set it with powder, it's not only going not to budge all day but also result in a picture-perfect flawless canvas. 
Putting on your foundation takes time. Don't be in a hurry (i.e., throw the foundation on your face and call it a day) because it will come off. Instead, put a light layer of foundation on your face. Let it sit for a second. Then repeat until you get the coverage you desire. Then apply concealer helping it stay all day. 

To understand whether you should use a beauty blender or a foundation brush, click here to an article we wrote. 
Dab, Dab, Dab! Here's the technique:
Wrap a piece of tissue paper around your beauty sponge. Then start dabbing lightly all over your face. Removing the excess oils helps your makeup stay in place. This will also help stop oxidation, which means preventing your face from going stale or even orange. Even the best of foundations oxidize!
The Infamous: Setting Powder, but Better
It's well known that using a translucent powder after applying your makeup will enable it to last all day. Your face will look flawless, but also will feel flawless when setting, and that's what we want! 

Another tip is baking. Yup, you read that right! The technique is to prep your skin, apply your makeup. Then take your dampened Beauty Blender (or blending sponge of choice, we just love the Beauty Blender), dip it into the powder of your choice, and pat it on to your designated areas. It would be best if you patted it on areas that need setting the most (i.e., under eyes, sides of cheeks, sides of nose, forehead, the bottom of the chin, etc.). 
Most people like to apply this to places where makeup is more likely to crease or smudge. Then, you let the powder sit for a 5-10. You are allowing the heat from your face to set your concealer and foundation along with the powder. When the time is up, dust it off gently with your powder brush and viola –a smooth, crease-free, long-lasting makeup application!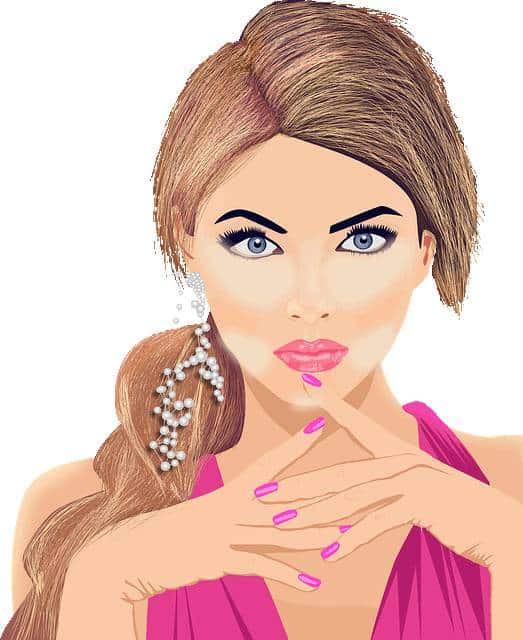 Something we like about using a setting powder is that when applying mascara before brushing away the powder, if we accidentally get some on our eyelid, it's easily wiped away. It typically falls on the powder so that you won't smudge all of that hard work with a tiny error!
Pro Tip: Along with putting powder on when you've applied your makeup. You should also apply translucent powder after you have put on your foundation and concealer ever so lightly. With this technique, don't use your big powder puff or anything like that. Instead, use a small brush such as a contouring brush.
Apply the powder onto your T-zone-, and anywhere else you think the makeup might slide off. If you want to learn what the different types of brushes are, we recommend reading this article.
The Powder Trick That Sounds Bizarre but Works:
Okay, you're going to think it's strange; we did at first, too. But trust us, you'll thank us later! 

Here's the tip: Mix your translucent powder into your concealer/foundation and then apply it to your face. Your end-result? Smooth, flawless, and unbelievably long-lasting makeup application! 
Keep in mind that this works more-so for concealer applications rather than foundation as it goes on a tad thicker, but it's a personal preference! The powder mixed in with the concealer may feel weird if you don't mix it before application, so be sure to blend on your hand or a makeup plate. 

It works best if you squeeze your concealer out from the tube, because if you have a concealer that comes with the wand, it may be a little hard to get tons of product out to mix. We don't know who came out with this trick, but if you're reading this: THANK YOU!
Try both the Setting Powder After foundation and the powder trick techniques out and let us know which one you perfer!
Setting spray is a spray for many purposes. Some people like to use the setting spray solely to 'finish' the makeup look. But it also helps to prolong the life of your makeup application and keep it in place helping it last all day. 

Makeup artists like to use it for dual purposes. To finish and to refresh throughout the day. You can spray a couple of spritz and bam! You have a six-hour old makeup application that now looks freshly applied. Thus helping your foundation last all day and helps your stay concealer in place.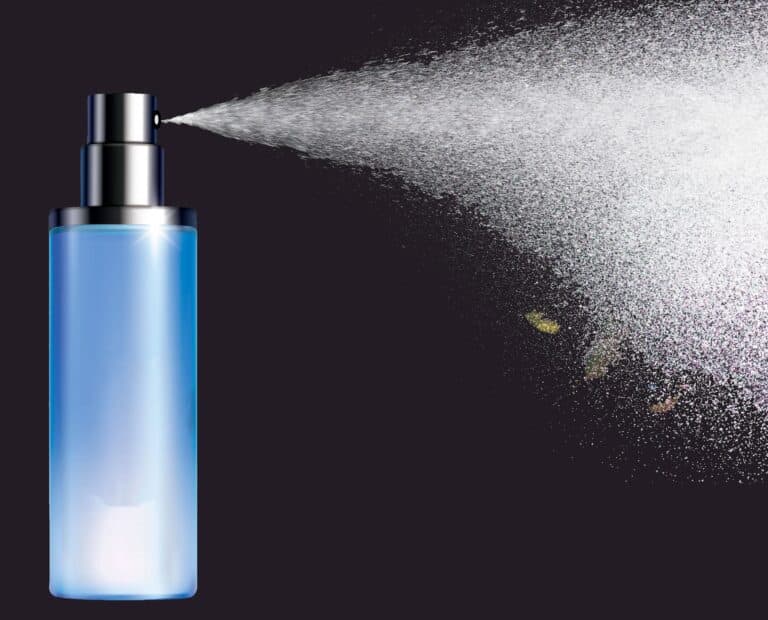 It's also versatile in the sense that you can spray to hold your intricate eyeshadow application in place all night! 

Another way to use a setting spray to prolong your makeup, and if you do not have a primer, is to spray the setting spray before and after your foundation and concealer application. We know it sounds like it's another bizarre idea, but we promise it works! 
Spraying the setting spray before your foundation and concealer application preps the skin for your smooth canvas. To make it last even longer, if you do have a primer, spray the setting spray of your choice before applying your primer, but be sure to allow it to dry before applying the rest of your products. Doing this allows both products to kick in to allow for long-lasting, beautiful makeup all day!
Pro tip: Love using highlighter? Sweep your brush into your favorite highlighter, spray one spritz onto the brush, and apply it to your designated areas! It intensifies the highlight and makes it lasts all day!
Use An Oil-Free Foundation
It's not because we don't like them. We do. I'm sure we can agree that sometimes an oil-based foundation just feels so much better on the skin, especially when you have dry skin that needs that extra hydration – but it will cause your foundation and applications of makeup to smudge all over the place. 

The ingredients and their properties may be useful, we know. But you should stay away from oil-based foundations, especially if you have oily skin. 
When applying your concealer around the eye, our best tip to offer is to always dab, never rub it in. Rubbing it can sometimes cause the tiny blood vessels to break, making your eyes look darker. Instead, try using a water-based concealer.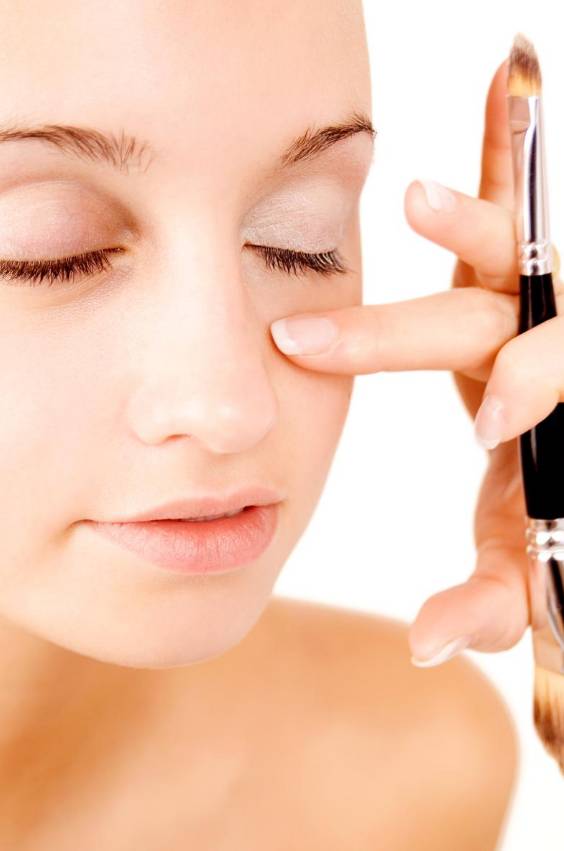 If you have dry skin and are afraid to switch to a water-based foundation, try applying on your favorite moisturizer before foundation application. We promise it'll help! It's less oil to set with translucent powder meaning longer-lasting makeup!

PS: Do not get us wrong – if you need to use an oil-free foundation, do so by all means! Be sure to apply translucent powder and a setting spray to be extra sure your makeup does not budge!
If you've followed all of these steps, your foundation and concealer are likely to stay on for a long time.

With that being said, after a few hours of your makeup being on, we recommend you spray some toning mist on your face and touch it up with your beauty blender (or sponge of choice
This one is hard to avoid because we do it unknowingly. For example, you're at work
on your desk, and you're bored. You place your elbow on your desk, the lower part of your face on your hand, and you don't realize the error of your ways. 

The warmth of your hand slowly starts to break down your makeup. Things like this happen all the time throughout the day. Try your best to avoid touching your face because the more you feel it, the more makeup will slowly start to come off.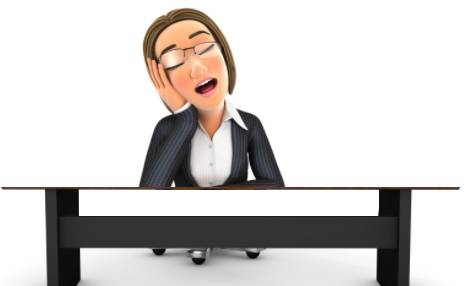 Following our techniques that we have shared above, like putting on your foundation with a light layer to start and repeating it until you get the coverage you desire, is one of the best ways to help your foundation last all day. 

Mixing your concealer with powder is a great way to make sure your concealer lasts all day.  
The secret sauce is using your powder to set everything. It truly is the secret to making your makeup last all day. Finally, remember one thing: makeup is an art. It's not something you throw on and go. Don't be in a hurry, Harriot. Take the time to do it right. 
Your skin and face will thank you for it.